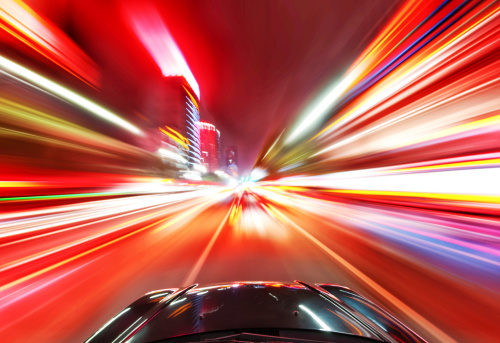 Times are changing quickly in the automotive industry.
Just two years ago, the theme at the Frankfurt International Motor Show was electric and other low-emission vehicles. But at the 2015 show, it was all about self-driving cars and connected cars – quite possibly the most disruptive new technology since the Internet.
The question everyone was asking at the motor show was this: Will this new wave of automotive technology be ushered in by the car companies themselves, or will they be pushed aside by the likes of Google (NASDAQ: GOOGL) and Apple (NASDAQ: AAPL)?
For now, the CEO of Daimler AG (OTC: DDAIF), Dieter Zetsche, described the relationship as "frenemies." But that could change.
GM: A Tech Company?
Either way, technology is certainly the future for the automotive industry.
A survey of industry executives by consultancy McKinsey showed that 90% of respondents "believe that their organization's business model will change or broaden because of connectivity and autonomous driving."
So it wasn't really surprising to see General Motors (NYSE: GM) CEO Mary Barra at the beginning of this month out there saying her company was a leader in new technology for the automobile. She pointed out that GM is a leader in having high-speed, 4G LTE data connections in its vehicles. GM has more than 1 million of these vehicles on the road.
Barra told investors in a presentation, "We know this industry is being disrupted. But we are disrupters too."
The gauntlet was thrown down as Barra laid out plans to take on the technology giants in self-driving cars. She also outlined plans for investments in a car-sharing service similar to services like Zipcar and Uber.
Because of GM's innovations, Barra believes GM stock is undervalued by investors. She is talking the talk, but can GM walk the walk?
GM Trailing in Autonomous Car Race
General Motors is, at the moment, trailing the technology companies in the race for the new tech-heavy autonomous cars.
GM says it will have Chevy Volts driving autonomously at its test track in late 2016. But it's yet to be decided just how autonomous these cars will actually be.
GM will have help from a technology company to make the self-driving Volt a reality. That aid comes from Mobileye NV (NYSE: MBLY).
Meanwhile, Google has 48 self-driving cars on public roads in two states. Its cars have now traveled 1.2 million miles in autonomous mode. Google's fleet of vehicles currently average about 10,000 miles a week.
Then of course, there is Apple with its Project Titan. It is expected to have an electric car by 2019.
And don't forget about Tesla Motors (NASDAQ: TSLA). It is also working on an autonomous car, again with help from Mobileye.
GM Doing Better in Connectivity
It must said though that GM is doing better in the race for connected smart cars. It does have those 1 million connected vehicles already, and it is pushing aggressively into 4G wireless services, thanks to its partnership with AT&T (NYSE: T). The free plan includes predictive maintenance alerts.
But GM will have to continue to innovate to stay ahead of Google's Android Auto and Apple CarPlay. That's because connectivity is becoming more and more important to the car-buying public.
In that same McKinsey survey, this year 37% of car customers said they would switch brands just to have better connectivity. That is up from 20% just last year.
What the Future Holds
Predicting the future for GM and other automakers right now is difficult.
How will the industry evolve?
Many are saying the future is shared autonomy. There's where few people actually own cars, but have an autonomous car at their beck and call via an app, ferrying them from place to place.
If that happens, even current disruptors like Uber will have to change their business model. Maybe that's why they're working on an autonomous car too, in conjunction with Carnegie Mellon University.
Will GM be a disruptor as Mary Barra says? As of the moment, she has the company on the right road. But GM is not far enough down the technology path to be called undervalued. And lots of potholes lurk.
Saving you $713 a year in fuel costs

Traffic jams are without question one of the most aggravating and infuriating aspects of modern commuting. According to the Texas Transportation Institute, traffic jams costs Americans 4.8 billion hours of lost time, 1.9 billion gallons of wasted fuel and $101 billion in combined delay and fuel costs each year. That's $713 out of your pocket. Yet thanks to one special technology, all of this could soon be a relic of the past. Go here to find out why.