Back in 1997 . . . Amazon stock went public.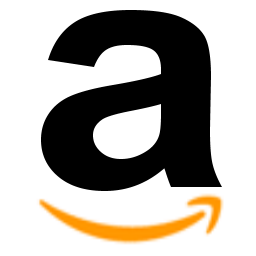 Unfortunately, I missed out on the IPO . . . and the chance to turn $1,000 into $752,868.
Don't miss the next Amazon.
Just click here now to become an early investor (it's FREE).
Let me tell you a quick story . . .
It was May 15, 1997 . . . and a warm spring day in southern Wisconsin. While most kids were thinking about the upcoming AP tests . . .
I was thinking about the big Amazon IPO.
You see, I'd already done the research. And I was ready to buy the stock.
Discover the #1 "Silicon Valley Insider Secret." It lets you claim pre-IPO shares of Pinterest and Uber today.
Go here ASAP – before these IPOs go live.
So, I got a bathroom pass and escaped chemistry class so I could call my broker. Back then, kids didn't have cell phones. And online trading wasn't a thing.
Ring. Ring. Ring . . .
Finally, Debby the receptionist picked up my call. And transferred me over to my broker at Robert W. Baird.
Within a minute, he'd pulled up the quote on his trading terminal and said…
"Amazon.  AMZN. Yah – it's now trading at $24.37. It's up 35% . . .  in less than one hour!"
That big move scared me away from the Amazon IPO. And I decided to wait for a pullback (it never came). And so, I missed out on those early Amazon shares.
It was my HUGE mistake.
Even if I'd bought shares at the highest price of the day at the Amazon IPO . . .  that would've been just $2.44 per share (on a split-adjusted basis).
My typical $1,000 investment would've given me 410 shares of Amazon stock.
On Friday, shares closed at $1,837.
Those shares would be worth $752,868!
Claim early shares in these red-hot pre-IPOs (click here now).
Of course, early investors made even more. Those who grabbed shares at the IPO price could've turned $1,000 into $1.2 million.
And the pre-IPO investors?
Well, they turned $1,000 into more than $10 million!
Frankly, I've never seen a better way to build huge wealth so quickly.
Becoming an early investor – and buying the best pre-IPOs – can give you once-in-a-lifetime profits.
Until recently, I figured these types of deals were OFF LIMITS . . . unless you're already a billionaire.
Of course, this is what Wall Street wants us to believe. Top firms like Goldman Sachs would rather lock us out – and hand out early deals to their friends and top clients.
Plus, technology insiders like Elon Musk, Peter Thiel and Bill Gates would rather keep these deals for themselves. That's why they're scooping up shares of these pre-IPOs.
It all ends this week.
Because I'm going to reveal how you can become an early investor . . . and secure pre-IPO shares today . . . using a secret loophole.
Just click here now (it's FREE).
Happy Sunday!
Ian Wyatt