Last week, I asked you to respond to a short survey about bitcoin. The question that most piqued your interest was, "What is your #1 question about bitcoin and cryptocurrencies?"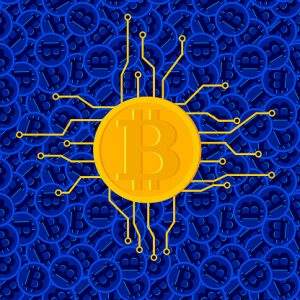 Today, I'm responding to the five bitcoin questions that were most frequently asked.
Inside tomorrow's LIVE Bitcoin Investing Summit, I'll share my #1 cryptocurrency investment for February. Just click here to confirm your spot – it's FREE.
Bitcoin Questions: What will be the next bitcoin?
Bitcoin is the king of cryptos, with a current price of $10,888 and a market value of $183 billion.
So, what could be bigger than bitcoin? There are a couple smaller cryptos to watch.
Litecoin (LTC) is often described as the silver alternative to bitcoin (which is often considered "gold"). It aims to simplify the transaction confirmation process. Litecoin is designed to provide 84 million coins, versus 21 million for bitcoin. Litecoin trades around $177 with a market value of $9.8 billion.
Another to check out is Ripple (XRP). The New York Times describes it as "a cross between Western Union and a currency exchange, without the hefty fees." The Ripple technology has also been licensed to over 100 banks. Today, Ripple Is trading at $1.25 with a market value of $48 billion.
Bitcoin Questions: What's the easiest way to buy and sell Bitcoin?
To buy and sell bitcoins – or any other cryptocurrency – you need an account at an exchange.
This is very similar to having an investment account at a firm like E*Trade or TD Ameritrade. This account gives you access to buy and sell stocks, ETFs and mutual funds.
Similarly, a cryptocurrency exchange gives you access to buy and sell bitcoins and other cryptos.
One of these cryptocurrency exchanges is preparing to go public in February. Now's your chance to BUY pre-IPO shares for less than $1. Click here ASAP for details.
One of the biggest exchanges in the U.S. is called Coinbase. It's relatively simple to open an account. You'll be required to provide personal details, including a copy of your driver's license. After that, it's simply a matter of transferring funds using a credit card or bank account info.
Bitcoin Questions: When will there be a bitcoin ETF?
I'm expecting that the S.E.C. will approve a bitcoin ETF before the end of 2018.
In December, the Chicago Mercantile Exchange and Chicago Board Options Exchange started trading bitcoin futures. That is viewed as a required first step, before the approval of an ETF.
Right now, the closest thing to a bitcoin ETF is the Bitcoin Investment Trust (OTC BB: GBTC). It's a fund that tracks the price of Bitcoin. The only problem is that it trades at a 72% premium to the value of the bitcoins that it owns.
Bitcoin Questions: Bitcoin Questions:Bitcoin Questions:Will bitcoin replace money?
I don't expect that bitcoin will replace currencies such as the U.S. dollar. It's unlikely that in five or 10 years we'll all be using bitcoin when we go shopping.
I think it's more likely that Bitcoin – and a few other cryptos – will become an alternative class of assets held by investors. Just like gold or silver, some investors will allocate a small portion of their investment portfolios to these assets.
Bitcoin Questions: Is it a scam?
Bitcoin is not a scam.
Bitcoin was created as a virtual currency. Just like other currencies issued by governments, bitcoin's value is based upon what the market thinks it is worth. That's why we can occasionally see government-issued currencies crash.
Today, bitcoin is valued at $10,888 because a market of buyers and sellers believe it's worth that price. In that way, bitcoin is just like any other asset out there. It just happens to be much more volatile than other mainstream and more liquid assets like stocks, bonds and government issued currencies.
Of course, there are some Initial Coin Offerings – also known as ICOs – that are designed to scam investors out of cash. Meanwhile, there's been evidence of "insider trading" in certain currencies including Bitcoin Cash.
Now, I know there were many, many more bitcoin questions. I'll do my best to address EVERYTHING inside tomorrow's Bitcoin Investing Summit.
Are you confirmed? Just click here ASAP for completely free access.
Yours in Profits,
Ian Wyatt