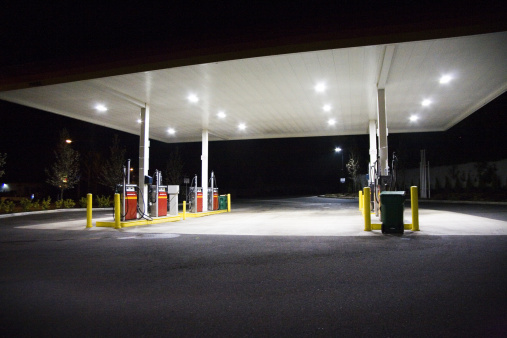 Summer is just a few months away and gasoline prices are at multi-year lows.
With cheap gas prices, that means households will have more money for discretionary purchases, as well as more money for traveling.
Yet, instead of trying to pick the best airline, hotel or theme park, stick to the best part of the market for cheap gas: the gas stations.
We should be in store for a bustling travel season this summer, and what better way to play this trend than with the companies that actually sell gasoline?
If you plan on doing any traveling this summer you'll need gas. With that, you're more likely to visit the convenience store portion of a gas station, which sells cigarettes, beer, coffee, snacks and soda, and is the high-margin part of the business.
Gasoline demand is already on the rise, as prices tend to bottom out in the winter months. The peak gasoline and driving season tends to be spring and early summer, so there is a sense of urgency for investors here.
Here are the top two cheap gas stocks for the summer:
No. 1 Cheap Gas Play This Summer: CST Brands (NYSE: CST)
CST Brands was spun off from Valero Energy (NYSE: VLO) in 2013, but shares have merely performed in line with the S&P 500 since then. It operates gas stations across the U.S. and Canada.
The stock has underperformed of late and is down 13% in the last year. CST appears to have gotten complacent of late, moving away from its previous strategy of making tuck-in acquisitions to grow earnings.
With that, an activist investor has gotten involved to force CST to unlock value for shareholders, which could include monetizing its real estate holdings. The company has already agreed to pursue strategic alternatives.
In the meantime, CST offers a 0.7% dividend yield. It's paying out just 12% of its earnings via dividends. And what's more is that it already has a two-year streak of consecutive dividend increases.
No. 2 Cheap Gas Play This Summer: Murphy USA (NYSE: MUSA)
Murphy is another underperformer; it's down 17% in the last year. However, it's also another spinoff. It was spun off from Murphy Oil (NYSE: MUR) in 2013 and runs gas stations in close to 25 states.
Its 1,200-store footprint has a lot of crossover with Wal-Mart (NYSE: WMT) locations, which is a big positive. Wal-Mart still attracts a lot of customers and traffic, so having stores near this big-box retailer is good for business.
And the numbers don't lie. Murphy USA gas stations see 6,000 customers a day when positioned at a Wal-Mart Supercenter, compared to the average gas station, which sees less than 2,500 a day.
Trading at just 13 times next year's earnings estimates, Murphy is one of the cheapest among the gas stations. In truth, it's one of the cheapest specialty retail stocks around that you can own, with double-digit returns on invested capital and a solid balance sheet.
Gas stations are one of the purest plays on cheap gas. And as we head into the summer driving season with gas prices at multi-year lows, the two stocks above should profit nicely. Murphy trades on the cheap side in terms of valuation, but CST offers a dividend. Regardless, both are enticing enough to be worthwhile for investors.
Stop Getting Gouged!

If you're like most Americans, you probably spend upwards of $5,000 at the gas pump every year. That's a big chunk of change. The good news is, you can put a stop to this gas-gouging right now. That's because a handful of Americans are now receiving thousands of dollars in "gas rebate" checks every year. What's more, these checks are mandated by the U.S. government. No joke.
Find out how to claim yours right here.