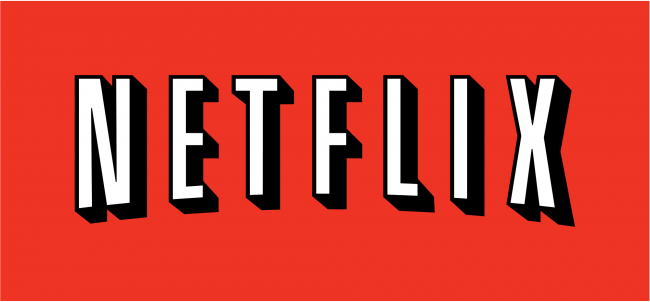 How times have changed for Netflix (NASDAQ: NFLX).
Just five years ago, Netflix CEO Reed Hastings pooh-poohed international expansion for the company. Now he's reading from a different script.
At the recent Consumer Electronics Show, Hastings proudly proclaimed that Netflix's streaming video service would now be available in nearly every country – with the notable exception of China. Netflix shareholders applauded, sending the stock to about $117 a share.
But now Netflix is trading at $91 and still falling. It looks to me as if at least some shareholders are sobering up and cashing in their shares of this member of the high-flying FANG stock (Facebook, Amazon, Netflix, Google) club.
Of course, Netflix's disappointing domestic subscriber growth is a negative. But, like Apple (NASDAQ: AAPL), international growth will be key to Netflix's future.
Netflix in the Cross Hairs
Netflix faces a tough road internationally, thanks in part to the way it has gone about its business, both infuriating and galvanizing competitors.
Take Europe, for example. Back in late 2014, Netflix outbid local companies for the Gothic TV drama "Penny Dreadful." That was the last straw for companies like France's Canal Plus – owned by Vivendi SA (OTC: VIVHY) – Britain's Sky PLC (OTC: SKYAY) and others. Now they have turned very aggressive in obtaining content. Sky, for example, now has content deals with both Showtime and HBO.
The real competition, though, is from other streaming companies.
The Wall Street Journal points out that U.S. streaming companies, including Hulu, and overseas streaming companies all over the world are talking to each other. The main thrust of these discussions center around not letting Netflix scoop up the best content. That is not good for Netflix, which seems to have been too aggressive for its own good.
The combined deeper pockets will mean one of two things for Netflix. Either it gets outbid for programming, or it gets a pyrrhic victory, spending much more than it should for content.

Other Overseas Hurdles
There are other hurdles for Netflix overseas.
Prime among these at the moment is the amount of content available. Complaints from Hong Kong and other corners of the globe abound about the lack of content in Netflix's overseas offerings. That means Netflix will have to spend a lot more to add content in each region of the globe.
And then to me, there's the biggest question: How Netflix will handle the world's differing cultures.
Naive investors who jumped aboard the Netflix train acted as if there are only two countries – the U.S. and a monolith called ROW (rest of world). These seem to be people who have zero international exposure in their portfolios and therefore not enough of a grasp on the intricacies of doing business overseas.
Obviously, ROW does not exist. Each region of the globe has differing cultures. Does Netflix have on staff experts for each and every region and country? I strongly doubt it.
Take Africa, for instance. First, there is new competition there. The "Netflix of Africa" – a company called iROKOtv – just received more funding to expand from investors, including Canal Plus.
On the culture side, Kenya has already threatened to ban Netflix. The reason? "Inappropriate content" that could "corrupt children's morals."
It's the same story in Asia. Netflix has been blocked by Indonesia's leading telecom firm, Telekom (NYSE: TLK).
Netflix needs expertise to tailor its service to each particular culture. That is what all successful American multinationals do. So if Netflix is to succeed, it must spend to get people on the ground all around the globe.
The Bottom Line
Netflix is already burning through bundles of cash in its attempt to acquire content alone. I doubt it has enough financial firepower to successfully manage a rollout across a myriad of countries.
Yes, Netflix has positives. In 2016, it trails only Facebook (NASDAQ: FB) in projected revenue growth among the 100 largest U.S. stocks.
But it trades at around 400 times 2016 earnings and more than five times forward sales. That means a lot of good news is already baked into the stock price.
Add in my doubts about its ability to manage its global rollout and that leaves me off the Netflix train on the track to ROW. I'm too worried about a derailment.
This Is Making Ordinary People Rich
Ordinary people across America are getting insanely rich. Take Gladys Holm. She never earned more than $15,000 a year as a secretary. But by making one simple move, she was able to leave an $18 million fortune to a children's hospital when she died. There's many more just like her.
Find out how they did it right here.