Investors are literally lining up and waiting to buy this stock.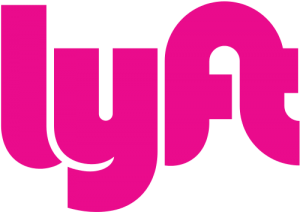 Why?
Because it's the single biggest IPO since Snapchat. And the potential profits are huge.
The company is Lyft – and you can secure your Pre-IPO shares using a little-known secret.
Click here for urgent details – before the March 29 Lyft IPO.
For the past two days, Lyft has been courting investors at the prestigious St. Regis Hotel in New York City. And after the two-day investor roadshow in New York City . . .
CNBC reports that the Lyft IPO is now "oversubscribed."
This means that the number of buyers to purchase Lyft IPO shares exceeds the number of shares available.
This suggests that Lyft shares will debut at $68 – the high end of the pricing range. And that could give the company a $23 billion market value.
Plus, Lyft still has more meetings lined up in Boston and New York next week. And that will presumably drum up even more interest in the ride-sharing stock.
Lyft's #1 competitor also plans to go public. Uber secretly filed IPO paperwork with the SEC – and plans to go public in April.
Click here to secure PRE-IPO shares of Lyft and Uber – BEFORE they go  public.
Lyft executives have big plans.
They want to grow to tens of millions of autonomous vehicles. And the company has already received $500 million in funding from General Motors (NYSE: GM) and $1 billion from Alphabet (NASDAQ: GOOG).
With a valuation of $23 billion . . .
Lyft would be the most valuable stock to go public since Snap (NYSE: SNAP).
Snap – the company that created Snapchat – went public in 2017 at $17. During the first day of trading, the stock surged 44%.
In many ways, Lyft is attracting attention in the same ways as Snap.
After a void of big tech stock IPOs, investors are embracing the company as the next hot growth stock. And they're lining up and ready to buy shares at any price.
Why?
It's simply a case of "fear of missing out."
Nearly every investor missed out on the IPOs from Amazon . . . Google . . . and Facebook. Having missed those huge profit opportunities, they don't want to miss out again.
So, they're willing to jump into Lyft today – even if the stock is going public at a premium valuation.
Today, investors have just two choices.
First, you can wait for the stock to open up on the NASDAQ.
Typically, the "opening trade" for a hot stock will be 10% to 30% above the official IPO price. That means you could be looking at paying $80 to $90 per share for the stock.
Second, you can BUY Pre-IPO shares of Lyft now – just days before the IPO.
Most investors don't know this is possible . . .
But there's a secret backdoor that allows you to BUY Pre-IPO shares of Lyft, Pinterest and Uber.
Just click here ASAP – before Lyft goes public.
Yours in Profits,
Ian Wyatt