Earn 291% Profits from "NRA-Approved" Gun Safety Technology
One NEW technology aims to cut gun violence across America. And early investors could earn 291% profits!
The 23 school shootings in 2018 have sparked public outrage – and threatened 2nd Amendment rights. Click here for details.
===================
It's the latest signal that Wall Street is getting on board.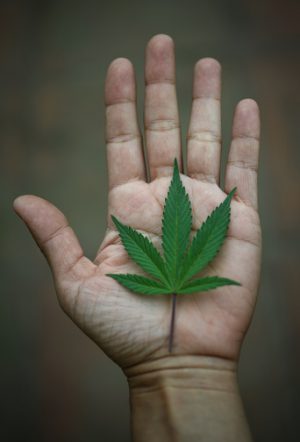 Let me explain.
For months, I've been explaining that almost NO major financial advisors or mutual funds were buying cannabis stocks.
They completely ignored pot stocks and the entire sector. And that "under ownership" could be a huge catalyst for stock prices.
You see, once they get on board, pot stocks could take off.
Well, that's starting right now.
Vanguard – the world's largest mutual fund company – just revealed its ownership of "pot stocks" in a SEC filing.
The Vanguard Developed Market Index Fund disclosed ownership of three pot  stocks:
Aphria (TSE: APH)
Aurora Cannabis (TSE: ACB)
Canopy Growth (TSE: WEED)
The total value of these investments is $47 million. That's small potatoes for a family of funds with $110 billion of assets.
But it represents a 0.4% equity stake in the three companies.
Get ready for more news from Wall Street.
Legal cannabis is expected to be a $100 BILLION business. And the world's biggest investors will be jumping onboard in the coming months.
Stay tune for my top profit plays! Plus, click here for urgent details on a new gun safety technology.
Yours in Profits,
Ian Wyatt