Last year was slow year for IPOs, with many top tech companies choosing to postpone an initial public offering in favor of staying private longer.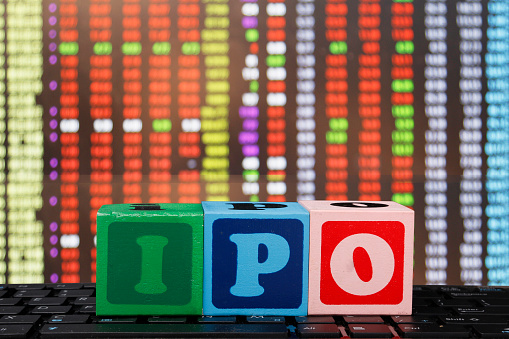 With increased volatility and a recent trend of busted IPOs among top tech companies, those companies that can continue to further delay an IPO will. However, private funding options are cooling down, which may force the IPO market in 2016 to heat up.
Here are the top five potential IPOs to look for in 2016:
2016 IPO Watch
1. Stripe
E-payments has been one of the biggest trends in the tech and financial sectors recently, with popular payments systems like PayPal (NASDAQ: PYPL) having success. Stripe collects revenue via transaction fees through the sites that it provides payment processing services. Though the Square (NYSE: SQ) IPO was a bust last year, Stripe could be an upcoming tech IPO with promise.
2. SoulCycle
High-end cycling studio SoulCycle was expected to go public in 2015. It filed to go public with a plan to raise up to $100 million, but the company ultimately chose to postpone its IPO. With new studios launching across the country and apparel partnerships with companies like Target (NYSE: TGT), SoulCycle is ramping up for a 2016 IPO. In its prospectus, the company emphasize that it isn't a business, "it is a movement."
However, this once cult-like workout studio has been viewed as "selling out" by its members. The question remains: Can SoulCycle be successful as a public company while still maintaining the dedication from members?
3. Dropbox
Last year Fidelity devalued its stake in file-hosting company Dropbox. Unlike many of the other tech companies in the IPO pipeline, for Dropbox there is a comparable publicly traded company: Box (NYSE: BOX). Box has a valuation of just over $1 billion in the public market, yet Dropbox has a robust $10 billion private valuation. Dropbox didn't raise money in 2015, and to foster further growth the company may be dragged into an IPO in 2016.
4. Palantir
It came out in late December that the earliest investors, employees and even co-founders are ready to cash in their stakes in Palantir, the data-mining company. However, Palantir management states that they aren't interested in an IPO at this time. As tension between investors and the company grows, an IPO may be inevitable. Palantir ranks No. 4 for highest valued private companies at $20 billion.
 5. Snapchat
Like Dropbox, Fidelity devalued its stake in Snapchat, the ephemeral messaging app. However, its growth is still strong. The company's last recorded number of users clocked in at 100 million. Last May, CEO Evan Spiegel hinted that Snapchat could have an IPO sooner than later. It is likely going to be the company that beats big players Uber and Airbnb to the public market.
The pressure on companies to move toward an IPO in 2016 will largely depend on how quickly the company burns through cash – and if private investors are patient enough to do a follow-on fundraising round. However, investors – and perhaps more importantly, the employees – are eager for liquidity.
Revealed: How to Access the Best Pre-IPO Investments
Investing in IPOs is nearly impossible. Yet the world's best investors know that investing before the IPO is how to make amazing profits! That's why Fidelity and T. Rowe Price are rapidly investing in this sector. You can too…starting right now.
Click here for details on this secret opportunity.