Last night, Starbucks (NASDAQ: SBUX) announced that Chairman Howard Schultz is retiring.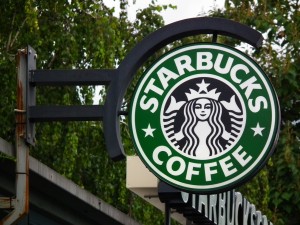 That's sparking speculation that the executive may run for president in 2020.
The 64-year-old executive has spent his entire career building Starbucks.
Today, the company has 28,000 stores in 77 countries. And it employs over 350,000 people around the world.
Schultz was a big supporter of Hillary Clinton in the 2016 presidential election. He's since been a vocal critic of Donald Trump.
He's clashed with the president on a wide range of issues including tax cuts and policies related to refugees.
In an interview with Andrew Ross Sorkin on CNBC, Schultz explained, "I want to be truthful with you without creating more speculative headlines. For some time now, I have been deeply concerned about our country — the growing division at home and our standing in the world."
He was unwilling to commit to a future in politics. However, it appears that a presidential run in 2020 is under consideration. Schultz went on to say, "One of the things I want to do in my next chapter is to figure out if there is a role I can play in giving back. I'm not exactly sure what that means yet."
A move into politics would be a big change.
Back in 1987, Schultz agreed to buy six Starbucks stores for $3.8 million.
New "Smart Crime" Tech Stops Mass Shootings – Click here for details.
He almost lost his bid to buy Starbucks. In fact, his lawyer, Bill Gates Sr., stepped in and was crucial in securing the acquisition (YES – that's Microsoft founder Bill Gates' father).
Today, Starbucks is valued at $78 billion. And Forbes reports that Shultz has a net worth of $2.8 billion, thanks to his Starbucks stock.
Yesterday, Schultz visited the original Starbucks location at Pike Place Market in Seattle.
In fact, three years ago I enjoyed a latte at this very location – with Schultz sitting at table next to me. The location – which I've visited on numerous occasions – is a bit of a tourist attraction for coffee lovers.
Howard Schultz left a message on the board for his employees:
"This is where it all began. My dream to build a company that fosters respect and dignity and create a place where we can all come together over a cup of coffee. Onward with love." – Howard
Starbucks is one of the true American business success stories. And the record of Howard Schultz in building a world-class company is truly remarkable.
Time will tell whether he decides to throw his hat into the circus known as American politics.
Gun violence is going to be a major issue in the 2020 presidential election.
One new "smart crime" technology could STOP school shootings across America. And early investors stand to earn 191% profits.