There's a lot that's been said about the Federal Reserve's interest rate hike. And ultimately, there will be a number of winners and losers. However, I'm more interested in looking where others aren't.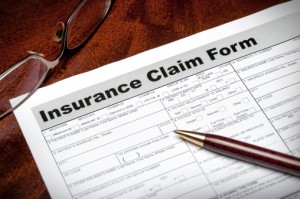 That's why, today, I'm taking a look at one of the underrated winners of higher interest rates: life insurance companies.
Life insurance companies collect premiums and reinvest them in government securities. Over the last few years, the yield they've been collecting on invested premiums has been nil. As rates go higher that means more income for insurers.
To boot, most insurance companies offer shareholders hefty dividends. With that in mind, here are the three best insurance dividends for 2016:
Top Insurance Dividend
Prudential Financial (NYSE: PRU) is paying out a 3.5% dividend yield, one of the highest in the insurance space and tops on our list. Prudential has exited the long-term care business recently, which makes it even more of a pure-play on life insurance.
It appears that Prudential has gotten a lot more conservative since the financial crisis as well. Prior to 2008, Prudential was making big bets on equity-linked products and variable annuities, which hit the company hard during the financial crisis. Now, Prudential is taking on less risk and betting big on Japan.
In 2011, Prudential bought up Star Life and Edison Life from American International Group (NYSE: AIG) in Japan. The country accounts for over 90% of its international premium revenues. Japan should continue to be a growth avenue for the insurer, where it doesn't have much competition and can keep pricing high.
Small But Mighty
Principal Financial (NYSE: PFG) is offering a 3.4% dividend yield but also has the best margins on our list, including the top return on equity, coming in at 12.3%. Nonetheless, shares of Principal have been underperforming its peers this year and are down 12%.
The key for Principal is that it is focused on areas that other insurers overlook, such as small and midsize businesses. It's been focused on building out a technology platform that caters to small businesses, which it then plans to scale by attracting more businesses and expanding further into China and Brazil.
Its plan to boost international growth is also less risky than outright trying to expand into new markets like China. Principal partners with local banks to offer broader services.
Bet on Met
MetLife's (NYSE: MET) dividend comes in at 3.2%, which is the lowest on our list. But MetLife is also the cheapest stock. It trades at just 9 times earnings and 75% of book value. Recall that MetLife was forced to scale back its dividend during the financial crisis, but has still managed to pay a dividend for 12 years.
Size-wise, MetLife is the largest company on our list with a $50 billion market cap, but it's also the market leader in group life insurance. MetLife has also been focused on growing its presence in this market, namely by offering simpler life policies like whole life.
Then there are pension buyouts that should benefit from higher rates. MetLife has been taking advantage of the fact that many defined benefit plan sponsors are de-risking their balance sheets by reducing pension risk. But as rates rise, MetLife will benefit from carrying more pension assets, from which it will collect a higher spread income and pension obligations will fall.
Investing in insurance companies doesn't sound all that sexy, but they are offering yields more than 50% higher than what you can get from the S&P 500. Plus, they will be the underrated winners of higher interest rates.
For more top dividend picks to ensure an uninterrupted income stream, click here.