It's not easy to find stocks that nearly double . . .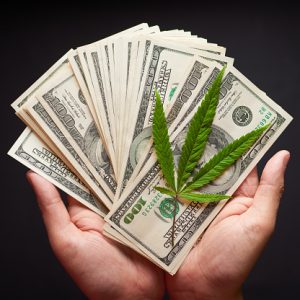 In less than a month.
But that's exactly what happens when you secure shares of little-known Stealth IPOs.
Just click here ASAP – before next week's $2 pot stock goes public.
Let me tell you a story about a tiny company called Vapen MJ Ventures.
Vapen is a fully integrated Arizona cannabis company.
The company grows cannabis in a 32,000-square-foot space, produces vape products with the Vapen brand and sells medical marijuana to patients at a dispensary in Phoenix.
In the last three months, the company's sales grew 48% to $6.5 million.
Unlike most "pot stocks," Vapen is actually profitable, with $1.7 million in net income.
In early May, the company was on the verge of going public (click here for the next IPO).
Vapen sold shares to investors at the bargain price of just $1 per share . . .
Valuing the entire company at $80 million.
On May 13, shares started trading at $1.30. And as of today, the stock price had jumped to $1.93.
Click Here for 93% Profits – In Just 25 Days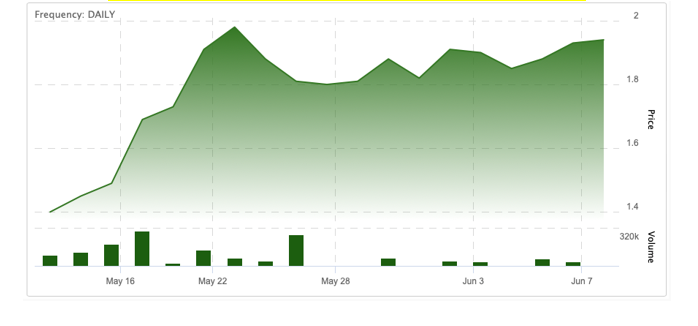 Where else can you double your money – in less than a month?
Frankly, these types of profits are only possible . . .
With these Stealth Crossover IPOs.
Vapen is a great example of what's possible – when you become an early investor.
Today, I've identified five upcoming cannabis stock IPOs. Each company is preparing to go public in the coming days . . .
And I'd like to give you a chance to secure shares of these cannabis stock IPOs on Day One.
You won't hear about these cannabis stock IPOs on CNBC or Bloomberg TV. And you won't read about them in the Wall Street Journal.
These companies are too small for any significant media exposure. But that doesn't matter . . .
Because you can quickly double your money – in less than 30 days.
Click here now for urgent details.
Yours in Profits,
Ian Wyatt