America's #2 ride-sharing company will go public this week.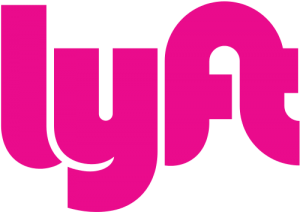 Lyft is expected to debut this Friday on the NASDAQ – with the ticker symbol "LYFT."
Don't wait for the IPO – secure your Lyft shares today.
Click here to access pre-IPO Lyft shares – before March 29.
The IPO shares will be sold for $62 to $68 – giving Lyft a market value around $23 billion.
Buying IPO shares can be very profitable. For example, Lyft shares could open for trading at 10% to 30% above the IPO price.
Unfortunately, most folks won't ever get a chance to buy the IPO. That's because these IPO shares are typically allocated to institutional clients and the super-rich.
Here's the good news . . .
The biggest profits happen BEFORE a company goes public.
Investors who bought private shares of Lyft – before the IPO – stand to earn the biggest profits.
For example, back in 2015 Lyft raised $530 million from private investors. And at the time, the company was valued at $2.5 billion.
Fast-forward to today . . .
And Lyft is expected to go public with a market value of $23 billion.
That means PRE-IPO investors could be sitting on 820% profits – in just four years. That's enough to turn $5k into $46,000!
Pre-IPOs are usually OFF LIMITS. And only Wall Street insiders, Silicon Valley venture capitalists and billionaire investors get access.
After five years of research, I'm pleased to reveal . . .
The secret pre-IPO backdoor that lets you secure shares of Lyft, Pinterest and Uber before they go public.
Just click here ASAP – before Lyft goes public on March 29.
The Next Hot IPOs: Pinterest and Uber
Right now, I'm getting ready for a rush of IPO activity.
The U.S. government shutdown earlier this year put a stop to all IPO activity. That's because the SEC – which reviews all IPO paperwork – was closed during the shutdown.
Now that the government is back in business, the agency is sorting through a backlog of filings.
In fact, last week Levi Strauss (NYSE: LEVI) went public. And shares popped 31% on the NYSE during their market debut.
Now we're starting to see more new companies go public. Two Silicon Valley technology companies in particular are expected to go public within the next 45 days.
Pinterest is a social media site focused on image sharing. The stock is expected to go public in April. And the recent SEC filing suggests a valuation around $12 billion.
Plus, Uber is the #1 ride sharing company with global ambitions. It's also the most valuable startup in the world. Shares are expected to go public in April with a valuation around $120 billion.
Investors are very excited about these IPOs from Pinterest and Uber. And I'm expecting that both deals will be "oversubscribed."
That's why I'm using this pre-IPO secret to secure shares today – before these companies go public.
Yours in Profits,
Ian Wyatt