The state of Georgia is on the verge of legalizing medical marijuana . . .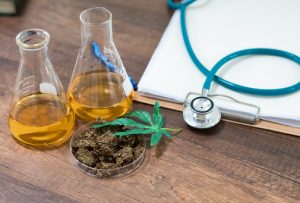 Georgia's state assembly passed legislation this week.
Legal cannabis is America's #1 growth sector.
Go here to profit from the biggest IPOs in 2019.
Georgia just passed a law that allows the production and sale of cannabis for medical purposes.
Republican Gov. Brian Kemp plans to sign the medical marijuana bill into law in the coming days. In fact, he actually helped negotiate the legislation with Senators and members of the House.
Kemp recently explained . . .
"Over the years, I've met with children who are battling chronic, debilitating diseases. I've heard from parents who are struggling with access and losing hope. This compromise legislation is carefully crafted to provide access to medical cannabis oil to those in need. This is simply the right thing to do."
Secure Your PRE-IPO Shares: $1,000 grows to $188,230 (click here).
Georgia will become the  fourth southern state to legalize medical marijuana.
Florida, Arkansas and Louisiana have already legalized medical cannabis.
Georgia is considered a conservative state. In fact, the state has voted for Republicans in the last six presidential elections. And Bill Clinton was the last Democrat to carry Georgia.
You know that this market expansion is unstoppable when a right-leaning state – like Georgia – votes to legalize cannabis.
The legalization movement has grown beyond California and the other left-wing states (click here to profit from California's biggest IPOs).
This movement is going mainstream. And it's sparking a rush of new investment in the booming legal cannabis sector.
There's a new wave of IPOs coming.
In fact, there are two areas for major IPOs in 2019.
The first is legal cannabis companies operating in U.S. states.
And the second is +$1 billion technology companies from Silicon Valley . . . including Pinterest and Uber.
Go here now to grab pre-IPO shares today.
Ian Wyatt