CNBC star Jim Cramer says . . .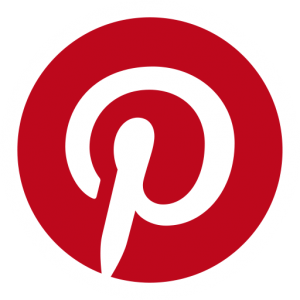 Shares could jump 20% to 30% in Thursday's IPO.
Click here to claim Pinterest pre-IPO shares today.
It's not just Cramer who is excited . . .
Wall Street analysts typically wait until after an initial public offering to recommend a stock. But one analyst is so excited that he couldn't wait.
Pinterest just got a BUY recommendation and $23 share price target from London-based Atlantic Equities (click here for details).
That price target represents a 44% premium to the mid-range of the Pinterest IPO price.
Filings with the Securities & Exchange Commission outline plans to sell Pinterest shares to the public at $15 -to $17. The company plans to raise up to $1.5 billion at a valuation of $11 billion.
The New York Stock Exchange will list Pinterest shares on Thursday with the ticker symbol "PINS."
Frankly, Pinterest is setting up to be one of the best-performing IPOs of the year.
Unlike Lyft's aggressive IPO, Pinterest is conservatively pricing its IPO shares. And that could set up the stock for a big jump on its debut.
Pinterest is expanding rapidly – with sales growth of 60% last year.
Pinterest's user base is growing at a fast pace – especially in international markets. Plus, the company's revenue per user surged 25% last year.
Unlike many Silicon Valley companies looking to launch IPOs . . .
Pinterest could turn a profit in 2019.
Go here for my FREE Pinterest IPO briefing.
The company cut its losses by 50% last year. And by the end of this year, I'd expect the company to be profitable.
That's a stark contract from Lyft and Uber – each of which is losing over $1 billion per year.
Following the IPO, Pinterest will be well-funded with over $2 billion of cash. That provides the company with plenty of capital to continue its rapid growth and explore acquisition opportunities.
The bottom line is that Pinterest is a high-growth company. And it's being managed conservatively compared with other Silicon Valley companies.
I'm expecting that shares could jump 20% to 30% on Thursday morning.
Unfortunately, the IPO shares will be off-limits to regular folks like you and me. And if you wait for the IPO, you'll likely pay a huge premium to the IPO price.
That's why I'm buying up Pinterest pre-IPO shares – before the stock starts trading.
Don't wait for the IPO.
There's still time to secure your Pinterest pre-IPO shares today.
Just click here now (before they're GONE).
Yours in Profits,
Ian Wyatt