Secure Pre-IPO Shares of the Hottest New Companies – Click Here Now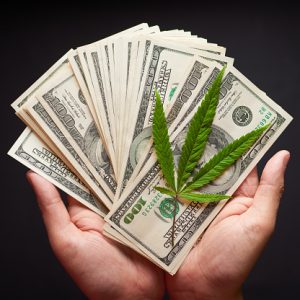 One Florida company is planning a NASDAQ IPO next week . . .
And it could value the company at $620 million.
Most folks WAIT for new IPOs to start trading. Yet using this secret backdoor . . .
You can secure Pre-IPO shares today (click here now).
Greenlane plans to go public on the NASDAQ on April 18.
Most companies in this sector grow cannabis or sell it through dispensaries.
But this company is completely different.
Pot Stock IPO: Vaporization Products
Greenlane makes vaporization products and accessories that are sold in Canada and the U.S. Its products are sold in 9,700 retail locations and through the company's e-commerce websites.
Last year, the company's sales totaled $181 million. And the company shipped 17.1 million products.
Greenlane plans to raise $80 million in next week's IPO.
Shares in the pot stock IPO will be priced at $14 – $16 – and they're expected to trade with the ticker symbol "GNLN."
The deal is led by Coen & Co. – one of Wall Street's biggest cannabis advocates. Plus, Canada's Canaccord will be helping with the pot stock IPO.
Do you want to secure pre-IPO shares – before a stock starts trading?
Go here now for my urgent briefing.
Ian Wyatt