Square Inc. (NYSE: SQ), the San Francisco payments startup co-founded and led by Twitter (NYSE: TWTR) co-founder and CEO Jack Dorsey, reported a mixed bag of results in its fourth-quarter earnings release on Wednesday. Shares rose 3% in after-hours trading following the Square earnings release, but tumbled 6% during Thursday's trading session.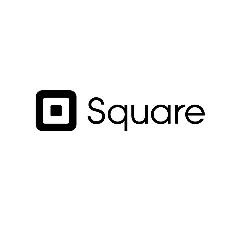 Square's fourth-quarter results showed total revenue jumping almost 50% to $374.4 million, while its net loss more than doubled. Square reported a net loss of $80.5 million. or 34 cents per share. The company's fourth-quarter transaction revenue rose 45% to $299 million.
Momentum is strong, but so are the costs associated with launching Square's revolutionary technology, which offers a suite of software, hardware and payment processing technologies designed to transform the industry that is currently dominated by credit card companies like Visa (NYSE: V).
For investors considering Square shares, Square's fourth-quarter results show a company with significant momentum as well as significant challenges. There's clearly value in this business, but it is unclear how much and how quickly it might accelerate.
While you may have seen Square's handheld payment software in Starbucks stores, it is important to understand that Square is more than just a gadget maker. It distinguishes itself for what it calls a "cohesive commerce ecosystem" that helps merchants start and grow their businesses with relative ease. A service called Square Capital provides swift cash transfers.
While the payments business is the main source of revenues today, some of Square's smaller segments are growing at a brisk pace. Revenue at its software and data product market more than doubled to $15 million.
Square is predicting it will continue to lose money in the first quarter of this year, but will be profitable by year-end. It is projecting full-year revenue of $600 million to $620 million.
Is this progress strong enough to make for a good investment? When considering shares of young startups in relatively new sectors, it is useful to compare their value to those of some peer companies and more established competitors. Square, at its current share price, is valued at about $3.8 billion. Back in 2002, the payments services provider PayPal (NASDAQ: PYPL) was acquired by eBay (NASDAQ: EBAY) for a relatively comparable $1.5 billion.
While it is far too simplistic to compare Square to an established credit card processor, it is worth noting that Square has a significantly lower market cap than American Express (NYSE: AXP), which has a market cap of almost $57 billion. This doesn't mean Square is priced accurately, but it does show it's not overly frothy.
Time will tell whether Square gains the traction it will need to really dominate the next generation of payments processing. Square's fourth-quarter results show early progress on a challenging road ahead.
This will change your life forever

A new technology is arriving in America right now. It's already transforming numerous industries—and threatening to completely upend many more. Not only does it promise to save countless lives and trillions of dollars, it's also going to make life much, much more pleasant for you. Even better: it can also make you a heck of a lot of money. But you better act fast—it's only a matter of time before this technology reigns supreme, not just here in America, but around the world. Click here now to discover it.