Television might be dying, but radio certainly isn't.
With scores of households canceling their cable packages, viewership for TV programming is on the decline. And with the loss of viewers comes a fall in advertising dollars for TV stations and cable channel operators.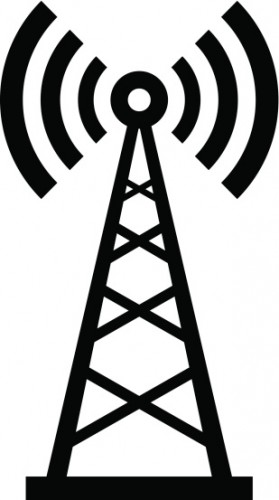 A report from media analytics firm Nielsen detailed the fact that the number of people watching TV is still on the decline. Nielsen found that TV's weekly reach for adults in the U.S. is now just 85%.
Meanwhile, radio is still going strong. According to Nielsen, radio reaches about 93% of U.S. adults.
The trend of cord-cutters and "cord-nevers" (those that have never signed up for cable) will likely continue as more millennials opt to use alternatives like Netflix (NASDAQ: NFLX) for their TV-related entertainment. That is, if they watch TV at all.
Nielsen has also found that roughly 3 in 10 millennials don't watch TV. The TV reach for millennials is only 73%, but broadcast radio reach for millennials is still at a robust 92%.
The question now becomes: How do you capitalize on this trend? There's a handful of radio broadcasting companies that are public – all of which are small-caps, meaning they are often overlooked. But many of these radio companies offer solid dividends yields, as their cash flow remains steady.
If you like small-cap stocks, you should enjoy these three dividend payers in an overlooked niche industry:
No. 1 Radio Stock Dividend: Salem Media Group (NASDAQ: SALM)
Salem is offering a hefty 5.2% dividend yield. It's been paying a dividend for four years, but with a $127 million market cap, you've likely never heard of it.
Salem considers itself a multimedia company, with businesses in the publishing, radio broadcasting and Internet markets. But the real beauty for the company is its very niche market. According to its website, its content is catered toward "audiences interested in Christian and family-themed content and conservative values."
Now, this is a fairly large, but more importantly, very loyal listener base. Salem has managed to grow revenue every year for the last five years. It now owns more than 100 local radio stations – with over 60% of those in top 25 radio-listening markets. About 30% of its stations are FM and the other 70% are AM. It also programs a Christian-themed talk radio station on Sirius XM (NASDAQ: SIRI).
No. 2 Radio Stock Dividend: Saga Communications (NYSE MKT: SGA)
With a $231 million market capitalization, Saga is the largest company on our list – although it's still much smaller than the likes of Sirius XM, which has a $19 billion market cap.
Saga offers a 2.5% dividend yield and has been paying a dividend for three years. It has one of the best balance sheets in the industry, with a debt-to-equity ratio of just 30%.
Saga is a broadcast company that owns not just radio stations, but also TV stations. Its radio stations are not as specialized as Salem and cover a variety of genres – including classical, oldies, adult contemporary, country, news and talk. Its TV networks focus on local programming, such as news. It has about 60 FM radio stations and 30 AM stations, plus nine TV stations.
No. 3 Radio Stock Dividend: Beasley Broadcast Group (NASDAQ: BBGI)
Beasley offers a sizable dividend yield, coming in at 4.9%. It's been paying a dividend for four years now.
Beasley is a pure-play radio broadcasting company, and with an $85 million market cap, it's the smallest name on our list. It owns over 50 radio stations in 12 markets in the U.S. Around 30 of the stations are FM, with the rest AM.
Small-cap stocks aren't for everyone. They can be volatile, but also very rewarding. The three stocks above are leaders in the overlooked radio broadcasting industry. But more importantly, they offer solid dividend yields – which should help reduce any volatility.
But if small caps aren't your style, click here for a plethora of large-cap dividend names that continue to reward shareholders with solid payouts.