Toronto, Ontario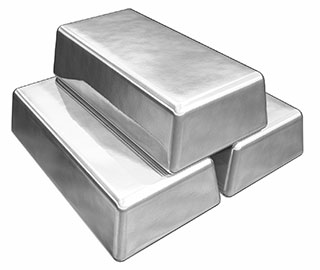 Silver's up 16% this year and 106% since
this time a year ago. Small Cap Investor PRO's silver stocks are up
double and triple digits and still have massive upside
potential.
The Prospectors and Developers Association of Canada (PDAC) mining
conference just concluded here in Canada's largest city.
And with silver in the headlines, breaking through $36 an ounce for the
first time in 30 years, silver dominated the most sought after
presentations, interviews and companies.
You see, even though silver is breaking nominal price records, it's still
not even close to inflation adjusted records — which, if you believe the
government — are at least four times higher than today's prices.
To take advantage of this huge potential uptrend in the price of silver,
Tyler Laundon from Small Cap Investor PRO has been updating his research
on his three favorite silver plays — all of which are in North America,
and all of which trade under $10 a share, for now.
So far, Tyler's readers have booked gains of over 171%, 18% and 14% since
his report was published. With a potential upside of 3X today's silver
price, these small silver companies have solid prospects for ever higher
gains.
You can read a brief synopsis of Tyler's research on these three
companies by clicking
this link now.