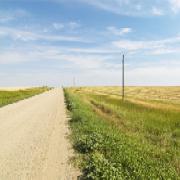 Private equity is scooping up
this for $6,000 an acre…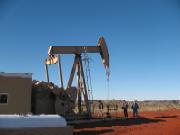 And turning it into a tidy little
profit.
Oil companies working the Bakken oil pool are rapidly growing revenues and
earnings as new wells come on line at a rapid pace.
But now, the Bakken and other shale natural gas and oil areas (Eagle Ford,
Marcellus) are becoming a hot real estate play.
Private equity from KKR (NYSE:KFN) is about to plow $400
million into the Eagle Ford natural gas prospect by way of Hilcorp Energy.
That works out to about $10,000 an acre.
It seems likely that KKR intends to flip the property, like it did with East
Resources. Last year, KKR invested $350 million in East Resources to develop
shale gas. KKR quadrupled its money when East Resources recently sold out to
Shell for $4.7 billion.
Reuters reports that Bakken land, which went for between $700 and $900 an
acre a few years ago, could now fetch upwards of $6,000 an acre as private
equity firms target shale energy reserves, like those in the Bakken.
Advisory service Energy World Profits has been
recommending Bakken oil producers to take advantage of the inevitable rise in
oil prices. But the real estate value angle is compelling as well.
One top Bakken company has 305,000 acres in the Bakken, and 164,000 of what
it calls "net core" acres. That's nearly $1 billion in assets (164,000 x
$6,000) just for the real estate. At its current market cap of $1.8 billion,
its oil reserves (27 million barrels of proved reserves with more to come)
are only being values at $800,000.
CLICK
HERE for more on the Bakken oil opportunity.