After a series of very stupid and very public mistakes, investors had essentially written off shares of Netflix (Nasdaq: NFLX).
Late last year, Netflix lost 3 million subscribers and angered many others after a series of mind-boggling missteps. The bad press that ensued took a serious toll on Netflix's stock. But as history has shown, great companies temporarily beaten down by bad press can have tremendous upside potential.
You see, investors tend to think rosy thoughts when times are good.  And when bad news in is the air, they are quick to expect the worst.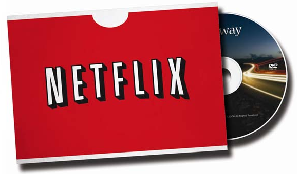 The fact is that most investors get things wrong.  Even the experts on Wall Street were wrong in telling investors to SELL Netflix shares when the stock was trading in the $65 – $75 range.
Instead of listening to the "experts," I advised subscribers of my $100k Portfolio investment newsletter service to BUY Netflix in early December when the stock was trading in the low $70s. I also told readers that Netflix is my very favorite investment idea for 2012 (click here for the report).
Netflix is an outstanding example of how investors who take a contrarian view can reap big profits in a very short period of time.
What Happened to Netflix?
Netflix's business model hadn't changed – just the stock price. Netflix's wounds were self-inflicted, the product of near-comical lapses in judgment.
First the online video giant jacked up its prices by 60%. Then the company proposed splitting its DVD-by-mail and online streaming businesses into two web sites, only to scrap the plans in a poorly conceived late-night email from owner and founder Reed Hastings.

Seemingly overnight, Netflix – a stock-market darling as recently as last summer -was virtually left for dead. From July 13 to November 30, the stock fell 79% – from a mid-summer high of $304 a share to a post-Thanksgiving low of $63.86 a share. Its market cap plummeted to $3.84 billion in early December, less than one-quarter of the $16 billion market cap the company briefly touched over the summer.
As I wrote in December, however, I thought the stock had a chance to double over the next six to 12 months.
I wrote, "When a company gets this beaten down, the result is usually a huge gain over the following months."
Well, guess what. It's been two months, and the stock has almost doubled already. Netflix shares were trading at $125.67 as of this morning – a 79% improvement from what it was just two months ago. Better-than-expected fourth-quarter earnings were the main catalyst behind Netflix's sharp jump in price. The stock vaulted from $95 a share to $125 a share in the three trading sessions that followed the company's January 25 earnings report.
Netflix's fourth-quarter earnings were nothing extraordinary, mind you. Profits declined 14% from the same quarter a year ago despite improved revenue. But the stock had been so beaten down that little was expected from the company last quarter. Even the slightest signs of life were embraced by investors.
Given the company's impressive history, a bounce-back was inevitable. Netflix is a pioneer in the video rental business, inventing the DVD-by-mail concept that essentially put Blockbuster out of business. Additionally, the company's rapid expansion of its online video streaming business has made it the cable company of the 21st century, with more video streaming subscribers than any other cable or satellite company in the U.S.
So it was only a matter of time before Netflix bounced back. The stock had become grossly undervalued. With a $4 billion market cap, Netflix's market value was just two-times annual revenue from its streaming video business, without even factoring in its profitable DVD-by-mail business.
The company made some poor decisions late last year, resulting in some serious public humiliation. But at its core, Netflix's underlying business hadn't changed. Most of its customers are still there, and many more are on the way as the company expands into Latin American and the United Kingdom. Netflix is still a very solid company.
The lesson of Netflix's recent revival is one we've seen before. The steep decline in the company's stock was very similar to the one BP (NYSE: BP) experienced in 2010 after its disastrous Deepwater Horizon oil spill in the Gulf of Mexico. BP's stock was slashed in half, from $60 a share to $30, in less than a month as public backlash against the London-based oil company reached a boiling point.
The general public may not have forgiven BP for the environmental havoc its oil spill wrought in the Gulf area.  But the stock has since rebounded and is now trading at $45.54 a share.
The reason behind BP's recovery is that despite all the outrage against the company's monumental flub – justified as it was – the company remained one of the largest oil producers in the world. The stock tumbled dramatically as BP became the most hated company in the world. But when the dust settled, its strong fundamentals and healthy bottom line were still intact, and the stock regained most of the ground it lost.
That's precisely what is happening with Netflix. And really, Netflix doesn't face nearly the uphill battle BP did. Its transgressions didn't include destroying an entire underwater ecosystem. No oil workers or sea turtles lost their lives because Netflix raised its prices.
Netflix may have been mocked and ridiculed for its series of head-scratching decisions. But that shouldn't have scared investors away. Sometimes it pays off big to buy beaten down stocks that nobody loves – at least when it's the right company. Bad press didn't change the fact that Netflix is still the runaway leader in its field, and will be for quite some time.
Value investors can find profits by looking beyond the headlines, ignoring the conventional advice of Wall Street analysts, and by taking a contrarian investment view. While many of my colleagues – and subscribers – thought I was nuts to be recommending Netflix after the stock had plunged 79%, the performance clearly highlights the value of thinking differently.
Not all stocks are great bargains after their share prices fall. But there are always a few gems that are misunderstood and are great values after falling from grace.
Full Disclosure: I currently own shares of Netflix.
The One Stock to Own in 2014 — The Year Mobile Takes Over
On Dec. 31, something incredible happened. For the first time in history, the majority of Internet traffic originated from NOT from PCs or desktops — but from mobile devices including smartphones and tablets. We're never going back. Mobile is taking over. And even though the biggest player in mobile, Apple, is selling over 200 million iPhones this year alone… here at Wyatt Research, we're recommending the one company no one is taking about. The one reaping massive profits each time a new Apple or Samsung smartphone is activated. In fact, as mobile data usage explodes in the year ahead, its stock is set to soar! Shares are already on the move. So, before this stock moves any higher, read our latest report for all the details: Click here for the full story.