For the second time in a week, the financials were out in front of a rally. And as I told you last week, you can ignore this action at your peril.
The knocks against the banks are well known: mortgage exposure, weak fixed income revenue due to low rates, weak lending market, financial regulations that restrict activity and revenues, and a general perception among investors that they still have liabilities that could spring up and take the stocks way down.
We knew earnings estimates had been slashed coming into 3Q earnings season. And the analysts were right: bank earnings have been bad, helped only by accounting gimmicks. Heck, Goldman Sachs (NYSE:GS) reported just the second quarterly loss in its history as a public company!
But they all rallied sharply yesterday, and on heavy volume.
That's a sign. Investors see a reason to buy bank stocks. Valuations are low, even with current revenue challenges. And I still say the potential for Goldman to shed its bank holding company status is very bullish for the stock and the sector.
I also still say the Euro-bank situation is keeping a lid on things. And the twists and turns continue. After Merkel said a full solution wouldn't be in place till next year on Monday, yesterday we got word that Germany and France had agreed to up the EFSF bailout fund to 2 trillion euro. That's a big number, more than enough to cover any damage to bank balance sheet from Greek default.

But don't get too excited. Some Euro-official will say something to undermine the process in the next day or two, it's like clockwork.
And speaking of debt forgiveness, The Wall Street Journal reports that government and banks are working on a plan that would let homeowner's with underwater loans refinance at a lower rate. That won't technically be debt forgiveness, but it would put more money in their pockets.
This is something that needs to happen. Really, it should have already happened. I mean if you're gonna bailout banks, you should help homeowners who have continued to pay their mortgages.
New housing starts beat expectations, as well. I assume this is because builders are investing in inventory while rates are very low. It's hard to say this is a trend. And frankly, I'm not even sure the market moves on housing data anymore. We'd probably have to see a real blowout number, or several consecutive good numbers to get any excitement going for housing. But the stocks have been rallying, so it bears watching.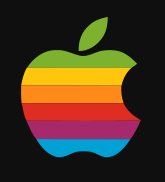 OK, I can't ignore it any longer. Apple (Nasdaq:AAPL) missed quarterly earnings expectations last night. I know, it's shocking.
The quarter wasn't horrible. Apple reported earnings of $6.62 billion, or $7.05 a share, on $28.27 billion in revenue. For comparison's sake, Apple earned $4.31 billion, or $4.64 a share last year, and that was a blowout.
I don't expect Apple will sell off much more than the $25 it lost last night.
To add to the weirdness of Apple's miss is the fact that Yahoo! (Nasdaq:YHOO) actually beat expectations. Intel (Nasdaq:INTC) beat, too, but that's not a surprise.
Write me anytime: [email protected]
Until tomorrow,
Ian Wyatt
Editor
Daily Profit