In the investment world, markets can refer to the New York Stock Exchange, the NASDAQ and the Chicago Board of Trade, as well as many other venues where investments are bought and sold. But "markets" can also be used in other contexts. Here are a few: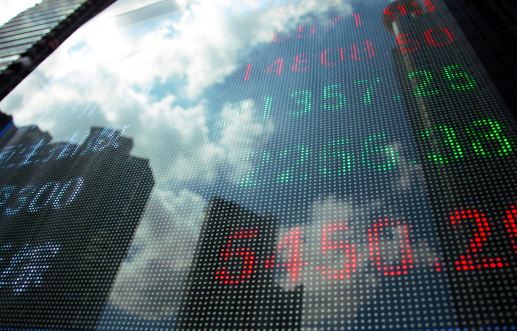 Bear Markets
Bear markets are prolonged timeframes of falling prices, generally considered to be a two month or longer period when values fall by 20% or more. Stock bear markets can mean a weakening economy. Bond bear markets can occur during a time of rising interest rates.
Bull Markets
An uptrend in prices is a sign of a bull market. Stock bull markets occur during times of economic growth and optimism. Bull markets for bonds occur when high interest rates begin falling.
Bond Markets
Bond markets are exchanges where bond trades are executed. The buying and selling of these fixed income instruments by brokers constitute the trading of corporate, U.S. government bonds and well as state and local municipal bonds.
European Markets
The European markets are comprised of the stock exchanges of the United Kingdom (FTSE 100), Germany (DAX), France (CAC 40) and Switzerland (Swiss Market Index). The Euronext, the second largest stock exchange in Europe (following the London Stock Exchange), combines the exchanges of France, Belgium, the Netherlands and Portugal.
European markets have historically been heavily influenced by the U.S. economy, politics and stock market movements. The European Union now exceeds the U.S. market in size and wealth and may cause some divergence in this pattern in the future.
Stock Market Today
The stock market today is of interest to investors large and small. Its impact is felt well beyond Wall Street and has become a topic of conversation worldwide. Due to the advent of company sponsored 401(k) plans, as well as the popularity of online trading and research tools, tracking the stock market today has become a mainstream activity.
Commodities
Real assets such as oil, natural gas, grains, and gold, silver and other precious metals, as well as food products, are collectively known as commodities. Commodity exchanges commonly trade futures contracts: an agreement to buy or sell a specific amount of commodities at a stipulated future date.
Precious metals garner the most retail investor attention in this investment class, as gold dominates much of the commodities market analysis.
Emerging Markets
Emerging markets are trades made in the stocks or bonds of companies and governments located in economically and industrially developing countries. China, South Korea and Russia are considered emerging markets, though it seems a misstatement, due to the market maturity and industrial sophistication of these countries. Other "emerging markets" are Brazil, India, Mexico, Indonesia and Turkey.
Investors look to emerging markets for rapid growth and dramatic upside profits. Though with that potential comes enhanced risk.
[twocol_one]
[/twocol_one] [twocol_one_last]
[/twocol_one_last]