For better or worse, Zynga's (Nasdaq: ZNGA) fate is inextricably tied to Facebook's (Nasdaq: FB). Lately, that's been a good thing.
Facebook shares gained another 4.7% today, continuing the momentum from Friday's 6.1% move – the biggest one-day move the stock has made since its May 18 IPO. At $31.41 a share, Facebook closed at its highest level since May 25.
As Facebook shares have rallied, so have Zynga's. That's because many of the social network games the company makes are applications on Facebook. So it's no surprise that Zynga shares are riding Facebook's coattails the last two trading days, rising a combined 15% on Friday and today.
That's a nice turnaround from the past month, when Zynga shares fell 30% as Facebook struggled.
It's remarkable how closely linked the two tech stocks have been since Facebook went public. Take a look at the two charts below: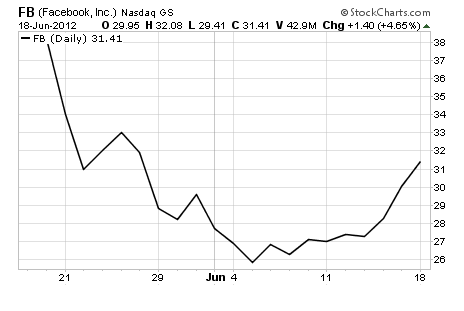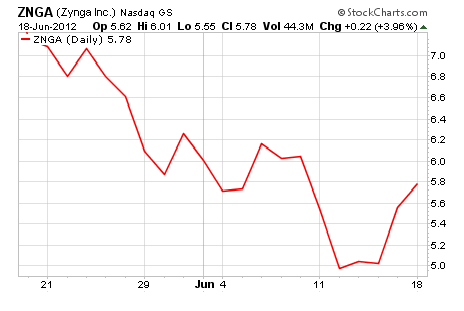 It's unclear how long Facebook's mini rally will continue. What is clear is that Zynga has a lot riding on the social network's stock performance.