Thanks to a recent spin off, today you can buy shares of one of the premier boutique wine companies in the world.
Why would you want to own a winery? It's simple: wine is a growing business – volumes in the U.S. rose 2% last year, compared with zero growth in beer consumption.
And the company I'm about to reveal is a great value today, trading at a 30% discount to assets. Plus, the business could double in size in just three years.
Until recently, there weren't any attractive pure-play winery stocks. That changed in February, when Crimson Wine Group (OTC: CWGL) was spun off from Leucadia National (NYSE: LUK). Leucadia is a holding company that is often compared to Berkshire Hathaway.
Last week, I told you about the Big Money in the Land of Grapes. There appears to be a rush to buy up land here in the Willamette Valley of Oregon. Property values are also rising in California, where a prime acre of Napa vines can fetch more than $300,000.
Crimson Wine Group is the best (and easiest) way for investors to get a piece of the action.
Starting in 1991, Leucadia National leaders Ian Cummings and Joseph Steinberg started buying up vineyards.
After Leucadia merged with securities firm Jefferies, it was decided that Crimson would be spun off. Leucadia's founders each hold a considerable 9% stake in the newly public company.
Over the years, the company has assembled a collection of five premier wineries: Archery Summit (Willamette), Chamisal (Edna), Double Canyon (Yakima) Pine Ridge (Napa) and Seghasio (Sonoma). Today, Crinsom owns 1,263 acres of land and produces more nearly 300,000 cases of wine per year.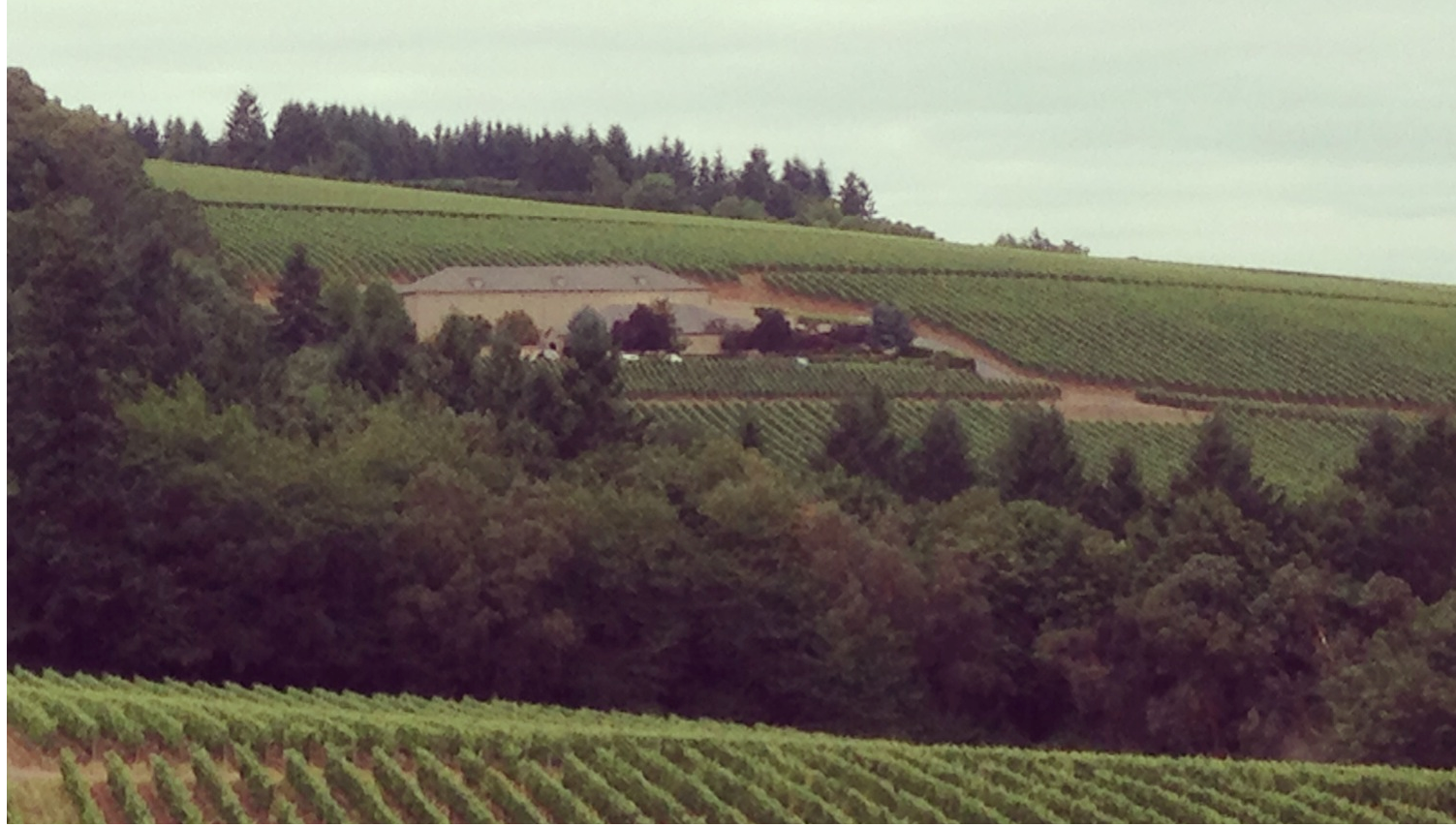 Photo of Archery Summit, taken during my visit to the Willamette Valley
Crimson is a small player in the wine business. But small size can be a good thing, especially in the world of premier wines. Last year was the best on record for Crimson – revenues were $49 million and the operating profit was $5.4 million.
Thanks in part to the small size, Crimson is largely unknown and the stock is cheap. The stated book value of $7.85 per share fails to accurately value the company's prized vineyard land.
For example, Leucadia tried to sell the Pine Ridge / Archery Summit wineries and land in 2001 for $150 million. While these assets were never sold, we know that land prices in both California and Oregon have increased considerably in the last 12 years. And it's reasonable to think that these assets alone are worth at least $150 million today.
It appears that the other winery assets could be worth a minimum of $100 million, based simply upon the acquisition price by Leucadia. There would appear to be upside to this number as well, since vineyard land values are rising.
While Leucadia's balance sheet values its properties at just $108 million, the true market value is likely north of $250 million. After adding up the other assets and liabilities, including $42 million in inventory and $20 million in cash, I arrive at an "adjusted book value" estimate of about $13 per share.
That $13 per share value is nearly 50% higher than the current share price of $9, offering investors meaningful upside in the stock.
I like that the stock price is trading at a discount to the value of the assets. But that alone isn't a good reason to buy a stock. That's because without a specific investment catalyst, a cheap stock can remain cheap for a long time.
With Crimson, there appears to be one catalyst on the horizon that could help unlock value. And that catalyst is the continued rapid growth.
Now standing on its own as a public company, Crimson's CEO will continue to expand wine production. Current plans call for doubling wine production to 100,000 cases and achieving revenue of $100 million by 2016. This seems achievable, especially since production has increased 150% over the last four years.
Crimson is a small company with a $220 million market capitalization. For that reason, most institutional investors including hedge funds and mutual funds overlook the stock. And there isn't a single investment analyst following the company.
I love finding stocks like this. It's rare to find a growth stock that is also trading at less than the value of its assets. With Crimson Wine Group, it appears that the small size of the company is one of the primary reasons for that disconnect.
I don't own shares of the stock, but intend to buy some in my personal investment account in the coming days. If you're a fellow wine lover and value investor, you might consider doing the same.
One final benefit to owning the stock: shareholders get a 20% discount on all wine purchases. Whether you're a collector or just a consumer of fine wines that alone could provide you with a healthy savings.
P.S. As a wine drinker, I can recommend a couple of Crimson wines. For a nice summer white, try the Pine Ridge Chenin Blanc Viognier (retail $14). Or for a very solid Pinot Noir from Oregon, you'll love the Archery Summit Premier Cuvee (91 points from Robert Parker, retail $48).