A number of oil stocks are worth putting on your radar screen in the
aftermath of Hurricane Irene which barreled up the East Coast over the
weekend.
The oil industry began shutting down certain refineries and storage
facilities as it hunkered down for what was likely the worst storm to hit
the region in the last century.
For investors, the work to uncover the oil stocks that will rise in price
as a result of the storm began last Friday. It's time to review how a
potential oil stock portfolio might benefit from any post-Irene repair
work needed; and try to guess as to whether or not oil spot prices will
rise as a result of the potential impact on America's oil
infrastructure.
The price of oil is largely determined by supply and demand fundamentals,
and oil refineries along the east coast are part of this equation. The
Department of Energy breaks down the U.S. into five 'Petroleum
Districts', and PADD 1, covering the East Coast, is by far the smallest
with just 14 refineries.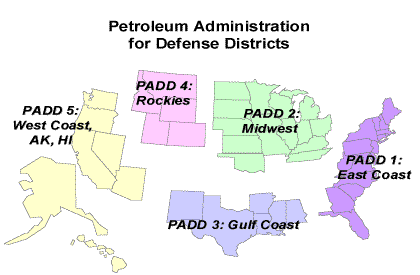 Oil Stocks with Operations in the East Coast's PADD 1 District
are in Irene's Path
PADD 1 pumps oil out through oil terminals and pipelines that the
petroleum industry supplies to one of the most densely populated parts of
the country. The hurricane could impact a big oil terminal in New York
harbor, where the major 5,500-mile Colonial pipeline delivers oil from
the Gulf Coast.
While oil's price per barrel has fallen back into the low $80s this
summer, retail fuel prices are again surging in many areas of the
country. A lengthy oil disruption is likely to lead to higher prices at
the pump for consumers east of the Mississippi.

Oil Stocks to Put on Your Radar Screen
For oil stock investors looking for companies that are going to come in
and handle any repairs, check out the following:
The SPDR S&P Oil & Gas Equipment & Services Exchange
Traded Fund (NYSE: XES). This fund is loaded with oil stocks and is a
good selection by itself. But also check out oil stocks within this ETF.
The next two oil stocks are in the XES.
One oil stock in the XES is RPC (NYSE: RES), a dividend-paying oil
stock that provides oilfield services and equipment support.
Another possibility is Superior Energy Services (NYSE: SPN), also a
specialist in oilfield services. This oil stock has a market cap of $2.6
billion.
Beyond this ETF, one individual oil stock to consider is Buckeye
Partners L.P. (NYSE: BPL) which operates 5,400 miles of pipeline and 69
terminals. It pays a 6.7 percent dividend and has a market cap of $5.7
billion.
These four oil stocks represent ways that investors can soften the blow
of an increase in oil's price from Hurricane Irene's adventure up the
east coast this weekend.