Cisco Systems (Nasdaq: CSCO) is a favorite with technology investors. It controls the server market and many turn to its CEO, John Chambers, for accurate industry guidance.
This chart shows that CSCO is clearly in a bullish trend, but that could be changing. Notice the blue arrows.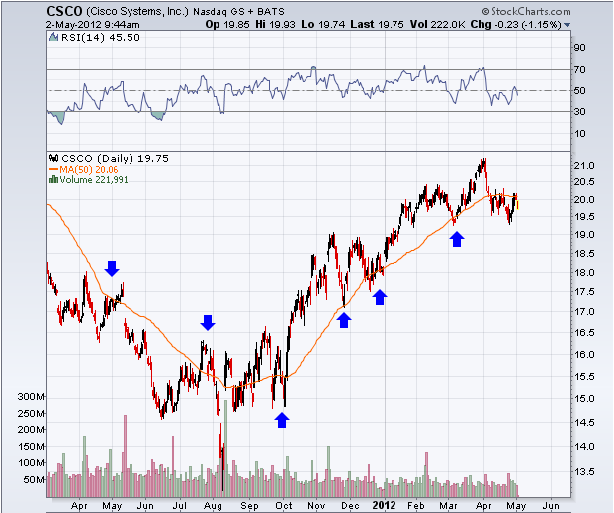 I positioned these arrows at points where the stock back tested the 50 day moving average. CSCO has protected the 50 day moving average remarkably well while in a trend.
Also, notice that the two steepest declines during the bearish trend and the four steepest ascents in the bullish trend were preceded by a kiss of the 50-day moving average.
The shares need to pop back above $20 in the very near term. If not, you will want to exit your long positions because CSCO likely started a bearish phase that will take the stock back down to $17.50 support.