A little tranquility would be nice at this point.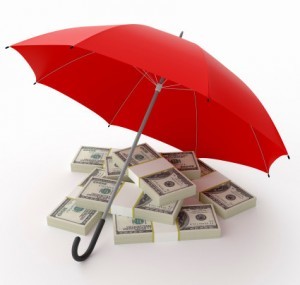 Watching the Dow Jones Industrial Average move in 500-point (or more) increments stresses the nerves.  A haven security would act as a sedative.
The problem is, where to go to find a haven?
In days past, U.S. Treasury securities served as the haven of choice. In days present, this haven offers little respite.
The 10-year U.S. Treasury note, a bellwether for long-term interest rates, has seen its yield rise 50 basis points in the past three months. Falling Treasury prices are the corollary to rising yields. A haven is no haven if it's as roiled as everything else. 

I recommend exploring a new path. I recommend investors go to the movies to seek tranquility. But don't go to just any theater.
I recommend Cinemark Holdings (NYSE: CNK), the largest U.S.-based theater chain. It has proven it can offer tranquility, along with a decent dividend yield, during these turbulent times.
A comparison proves my point.
The Dow, the S&P 500, the Nasdaq Composite are down over 8% in the past week. Cinemark has held steady. Yesterday, when the Dow was down 1,032 points to post a 4.2% loss, Cinemark shares were up $0.76 to post a 2.1% gain. Cinemark shares are up 6.4% year to date.
Enhanced Viewing Experience
So, what's the attraction from an investor's perspective?
Cinemark operates 533 theaters that are home to 5,957 screens worldwide. Over 290 million moviegoers viewed a movie at a Cinemark theater last year. Thirty million more moviegoers viewed a movie at a Cinemark theater in 2017 than in 2012.
Cinemark has attracted more moviegoers by enhancing the viewing experience.
Reclining lounge seats are a coveted amenity. Cinemark has increased its recliner count to over 40% of its screens. The percentage will grow with new theater openings and refurbishing of older theaters.
Cinemark offers the most 236 XD theaters throughout its global circuit.  The projector can project either 2D or 3D motion pictures from digital cinema sources. XD screens comprise only 4% of Cinemark's circuit, but they're a hit with customers. They generated 8.4% of revenue in the third quarter of 2017.
More opportunities are found in virtual reality. Cinemark recently decided to collaborate with The Void, a virtual reality specialist, for an in-theater immersive entertainment location at its Dallas flagship theater.
Cinemark Shares: Concessions Key to Earnings
Concessions have always been an important revenue and earnings driver. Concessions accounted for 33% of Cinemark's annual revenue last year. Concession revenue has grown at a 6.5% average annual rate over the past four years. This is more than double the revenue growth rate from admissions.
Concessions per customer grew to $4.47 in the latest reported quarter, an 8.8% increase from the previous quarter. Cinemark leads the industry with 43-consecutive quarters of concession-per-customer growth.
Concessions will continue to drive revenue and earnings. Thirty-four percent of Cinemark theaters now offer alcoholic beverages — a traditionally high-margin offering. Nearly 60% of the theaters offer full-service and dine-in restaurants.
Connections, a new loyalty program, further ensures more moviegoers will consider Cinemark theaters first.
Connections has attracted 6.5 million members worldwide in its 18-month existence. The program enables Cinemark to monitor, track, and segment transaction behavior at the box office and the concession stand.
Many investors perceive a movie-theater outing as a pedestrian event. Adaptable, smart theater operators, like Cinemark, have upped the game. Cinemark is elevating movie attendance to a high-value entertainment event.
And when the going gets tough, people seek high-value entertainment events for the diversion they offer. Cinemark offers the diversion. Cinemark shares also offer income investors a haven, which we can attribute to a tranquil share price and 3.1% dividend yield.