New York state is rushing to legalize cannabis.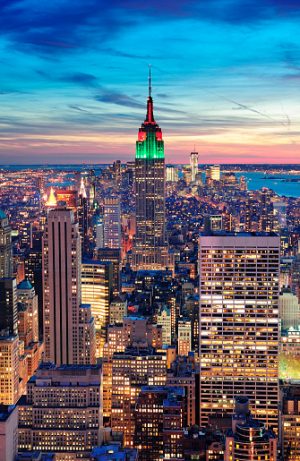 And there's big money at stake.
Total sales could reach $3.5 billion for the legal cannabis market – according to the Department of Health.
The adult-use legal cannabis market is expanding rapidly – with 10 U.S. states now legalizing recreational use. And that's creating huge demand for cannabis drinks.
One undiscovered company just uncovered the secret to making cannabis drinks.
Go here to claim your PRE-IPO shares today.
New Yorkers generally support legalization.
59% of the state's population says that recreational use should be legal.
A recent survey from Quinnipiac University found that 30% of New Yorkers would "definitely" or "probably" use marijuana if it were legal.
Based upon New York's current black market, the state thinks annual sales could reach $3.5 billion in the legal cannabis market.
However, that number could be considerably higher. That's because legalization could encourage non-users to begin using cannabis.
New York Governor Andrew Cuomo and the Democrat-controlled legislature are pushing to legalize ASAP.
This follows a 2018 New York Department of Health report that actually recommended full legalization. The department expects that cannabis could help curb the state's opioid crisis.
Of course, the politicians are also attracted to the new stream of tax revenues.
New York state estimates that legalization could generate over $677 million every year in the legal cannabis market.
Recreational sales could begin as early as April 2020, according to a proposal from Gov. Cuomo.
MedMen (OTC: MMNFF) could be one of the winners from legalization in New York. The company currently operates four of the seven licensed medical dispensaries in the state.
MedMen is becoming one of the premier cannabis companies in the U.S.
In mid-January, MedMen reported preliminary revenues for the final three months of 2018.
During that period, the company generated sales of $49.5 million.
MedMen operates 31 active retail stores. Plus, the company's pending acquisitions will increase the store count to 77 locations in 12 states.
Sales at the company's existing locations grew 40% over the previous quarter!
I'm closely watching the news out of New York. This state could be the biggest new market for legal cannabis in 2019.
That's just one reason that Canopy Growth (NYSE: CGC) is investing $100 million to $150 million in a hemp processing facility in Binghamton, N.Y.
The future of cannabis isn't dried marijuana that's smoked.
Instead, it's a new, rapidly growing category of  CBD and THC drinks.
One company has a patent-pending technology for cannabis drinks.
It's a unique Pre-IPO situation – open for the next 30 days.
Go here now for my urgent briefing (before it's GONE).
Yours in Profits,
Ian Wyatt