The S&P 500 Dividend Aristocrats list is a haven for income investors seeking reliable dividend stocks. The Dividend Aristocrats is a group of stocks that have increased their dividends for at least 25 years in a row. Maintaining a track record that long is a signal of staying power for a business model, and that gives investors confidence in the sustainability of a dividend.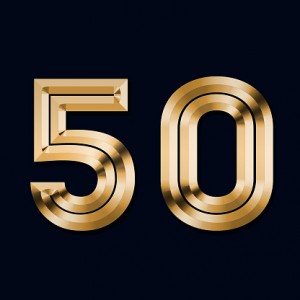 Within the Dividend Aristocrats, some companies maintain extremely long records of increased dividends each year. Here are three dividend stocks that have each increased dividends for at least 50 years in a row, making them Dividend Aristocrats more than twice over.
Genuine Parts (NYSE: GPC)
Genuine Parts may be an unfamiliar name at first, but chances are its products are an important part of everyday life for millions of people. Genuine Parts distributes automotive and industrial replacement parts, as well as office products and electronic materials. One of the company's flagship brands is Napa Automotive.
Sales and earnings per share are up 2% and 1%, respectively, over the first half of the year. Genuine Parts is benefiting from a real and prolonged trend for U.S. consumers: auto owners are holding onto their cars much longer than they used to.
As the price of new cars becomes prohibitive for many consumers, it can be cost-effective to buy replacement parts rather than a new car. This is a strong fundamental tailwind for Genuine Parts.
In turn, Genuine Parts is revving up its dividend. In February, Genuine Parts increased its dividend by 7%, representing the 59th year  of consecutive dividend raises. The stock currently yields 3%.
3M  (NYSE: MMM)
Investors might associate 3M with Post-it notes and Scotch tape, but the company's health-care and electronics businesses fuel its growth. 3M posted 5% organic earnings growth last quarter, and saw broad-based organic growth across each of its geographic markets.
3M grew organic revenue by 4.9% in graphics, 3.4% in health care, 3.4% in consumer products and 1.4% in industrial products. The company generates a lot of cash, and uses that cash to reward shareholders with a strong dividend.
3M has paid dividends to its shareholders without interruption for more than 98 years and increased the annual dividend for 57 consecutive years. The stock currently offers a solid 2.7% dividend yield.
Procter & Gamble (NYSE: PG)
P&G's total revenue declined 5% in fiscal 2015, but to be fair, the rising U.S. dollar was a major headwind. In fact, currency itself cut 6 full percentage points from P&G's revenue growth last fiscal year.
P&G is in the middle of a major portfolio transformation. In several separate deals, P&G has shedded a number of under-performing brands, to focus instead on a smaller core group of higher-growth categories.
P&G sold its Duracell battery brand to Warren Buffett's Berkshire Hathaway (NYSE: BRK-B) for $4.7 billion. Earlier this year, P&G sold a collection of 43 beauty brands to Coty Inc. (NYSE: COTY) for $12.5 billion. The brands sold to Coty include Dolce & Gabbana, Gucci, Hugo Boss, Cover Girl and Max Factor, as well as the Wella hair products business.
P&G can use all this money to continue funding its hefty dividend, which stands at nearly 4%. P&G has increased its dividend for 59 years in a row, and should keep that trend intact.
The Most Reliable Dividends Around
Income investors hold the Dividend Aristocrats in high esteem, and for good reason. The stocks with such long track records of steadily rising dividends year after year, have stood the test of time. They have proven business models that can generate high levels of revenue and profit, even when the economy goes into recession.
Genuine Parts, 3M, and P&G have all increased their dividends for at least 50 years in a row. They are legendary dividend stocks, and as a result income investors should consider adding these companies to their income-focused portfolios.
Dividends for Every Month of the Year 
If you're looking for just one dividend stock to round out your income stream, consider a little-known company that pays out dividends 12 months of the year.
Click here to see the full details of this company in my Dividend Calendar…