Despite recent stock market rally . . .
Goldman Sachs says there is a 60% chance of a stock market crash!
That's why it's crucial that you're collecting huge income checks – every single month. Even if stocks are treading water – or dropping . . .
You can start earning $2,000 – $5000 every month with my Income Freedom Masterclass.
Just click here (it's ONLY available inside this Facebook Group)
The Wall Street Journal says . . .
"This volatile stock market is showing the wisdom of owning dividend stocks."
Late last year, the bull market for stocks stalled out. That's when U.S. markets saw nearly a 20% drop between October and late December.
Income Masterclass Reveals Huge Income Secret
(Click Here – it's FREE)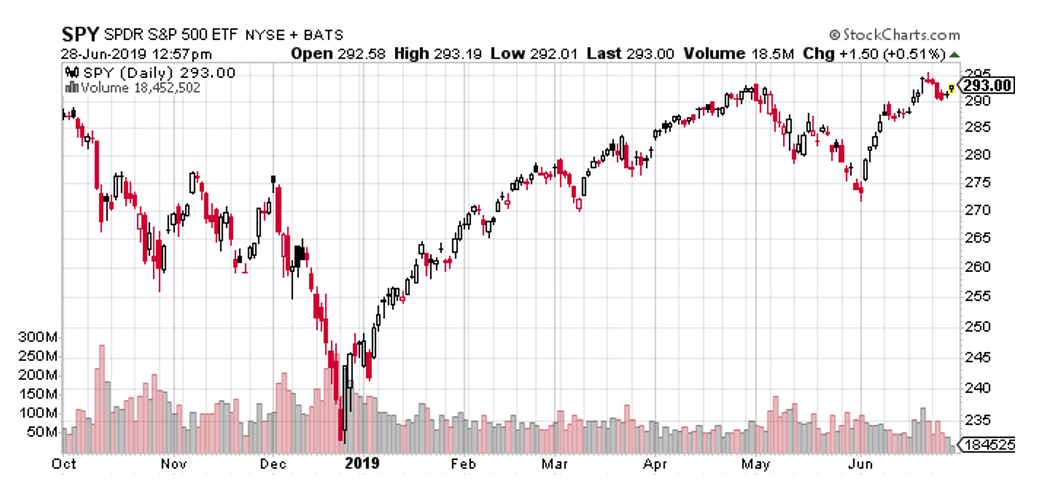 Stocks have since rebounded from those declines . . .
Yet investors remain worried about the next big crash.
One recent survey found that investor sentiment is unusually low. In fact, it's at the lowest level since 2008.
That's just one reason that "smart money" investors are flocking to gold and income investments.
Why?
Because gold is viewed as being a safe place to store your wealth. And if the stock market isn't rallying higher – investors want to earn income from their cash.
David Carter is the chief investment officer at Lenox Wealth Advisors, an asset manager with $1.3 billion of assets.
He recently explained that . . .
"We're actually buying a lot more dividend stocks now. In a world of slow economic growth and political uncertainty, we're trying to find ways to generate returns."
Right now is the best time to start earning more investment income.
That's why I'm hosting this exclusive Income Freedom Masterclass (click here to access my FREE Facebook Group).
For most folks, blue-chip dividend stocks are one of the best and easiest ways to earn income.
On Monday, Steve Mauzy and I will reveal our top three dividend stocks to BUY now.
Plus, we'll be sharing our five rules for selecting the best stocks for maximizing your income. And we'll even discuss the worst high-yield stocks to SELL now.
This exclusive event is ONLY available inside this Facebook Group.
Just click here for instant access.
Yours in Profits,
Ian Wyatt