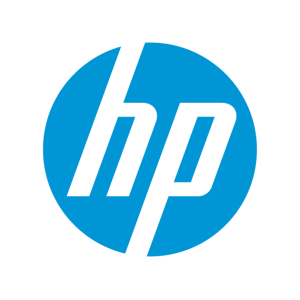 The stock market crumbled in the week ended Aug. 21.
Plunging oil prices, the deteriorating Chinese economy and disappointing earnings reports out of a number of industries, including technology, caused stock prices to decline significantly.
But thanks to its fiscal third-quarter earnings report, Hewlett-Packard (NYSE: HPQ) was a bright spot on Friday, finishing in the green on a day that saw the Dow, S&P 500 and Nasdaq all lose more than 3%.
This was the last Hewlett-Packard earnings report before HP splits itself up, so the report was a promising indicator that things could go smoothly going forward.
Mixed Results
Ironically, HP stock rose after earnings, even though the results from last quarter weren't very good. Revenue declined 8% year-over-year to $25.3 billion. GAAP operating profit margin contracted by 50 basis points, causing diluted earnings per share to decline 10% year-over-year.
Still, the results were enough to appease analysts, who had set a fairly low bar for HP this quarter. HP missed on revenue and beat on earnings. It was able to win the expectations game, which is why its stock price was up after reporting.
HP saw broad-based declines across most of its businesses. Of course, the biggest areas of weakness for the company continue to be its hardware platforms. As an entrenched player in personal computers and PC-related hardware such as printers, HP is heavily exposed to older areas of technology that are in decline.
HP's personal systems revenue declined 13% year-over-year, due to poor results at both the commercial and consumer levels. Commercial revenue slipped 9%, while consumer revenue collapsed 22%.
The reality is that people simply aren't buying as many desktops, notebooks and laptops this year. There is an abundance of data to back this up. Tech market research firms IDC and Gartner (NYSE: IT) found that global PC shipments fell 11% and 9%, respectively, in the second quarter. That represented the sharpest quarterly decline in two years.
Another core business for HP is printers and printing-related accessories. It's not hard to realize that printers are not a growth business these days. Indeed, HP's printing revenue fell 9% year-over-year. This is a problem for HP, since printers still represent 20% of the company's total revenue.
With such bleak results, HP is in dire need of a positive catalyst. Fortunately for investors, its upcoming split may be just the spark it needs.
A Tale of Two Companies
Later this year, Hewlett-Packard will separate into two companies, which will be called HP Inc. and Hewlett Packard Enterprise. HP Inc. will hold the more sluggish computer and printer businesses, while Hewlett Packard Enterprise will operate its faster-growing corporate services business.
In theory, the separation should create value. Management teams that pursue breakups of this nature hope that once the higher-growth company is on its own, it will enjoy a higher valuation as an independently-traded entity. This could result in the separate pieces cumulatively worth more than the whole.
The problem investors should have with this strategy is that it is purely financial in nature. Simply moving the pieces around is not a long-term strategy to create value. HP has significant fundamental problems in its business that are still not being addressed.
Splitting the company in two will not change the core problems HP is facing. It's seeing its hardware-focused businesses – primarily printers – seriously deteriorate.
With this in mind, investors may want to consider selling HP Inc. once the split is completed. Otherwise, the longer-term bear case for Hewlett-Packard has not changed, split or no split.
This is making ordinary people rich
Ordinary people across America are getting insanely rich. Take Gladys Holm. She never earned more than $15,000 a year as a secretary. But by making one simple move, she was able to leave an $18 million fortune to a children's hospital when she died. There's many more just like her. Find out how they did it right here.