The soda wars wage on, with The Coca-Cola Co. (NYSE: KO) and PepsiCo (NYSE: PEP) fighting it out each and every year. Coca-Cola has long established itself as the industry leader, as Coke and Diet Coke are among the highest-selling soda brands in the world.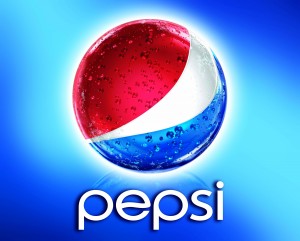 But over the past several years, consumers have embraced health and wellness trends like never before. This is particularly true in the United States, where Americans are increasingly scrutinizing what they eat and drink.
In response, PepsiCo has aggressively built up its food and snacks businesses, whereas Coca-Cola has remained in beverages entirely. PepsiCo's strategic vision has fueled better performance than Coca-Cola in recent periods, which could make it the better stock for dividend investors.
A Changing Consumer Landscape

Consumers are steadily shying away from sparkling beverages such as soda, for its sugar content and high calories. As a result, soda is in the cross-hairs of health-conscious consumers. According to industry researcher Beverage Digest, U.S. soda sales fell 1% in 2014, representing the tenth consecutive year of declining sales.
This is clearly having a material effect on the major soda companies. Coca-Cola's sparkling beverage global case volumes grew by just 1% last year, and the core Coca-Cola brand was flat. This year has been almost as disappointing: global case volumes of sparkling beverages are up just 1% through the first half of 2015.
Because of this, Coca-Cola net revenue and operating income are down 1% and 13%, respectively, over the first half of the year. In comparison, PepsiCo is doing well. PepsiCo's operating profit was flat in the same period.
PepsiCo's steady results are largely due to its food businesses. PepsiCo operates the Frito-Lay and Quaker brands. In addition, it holds a number of healthier food brands like Sabra hummus. PepsiCo's total revenue is now split 50-50 between food and beverage, which is helping the company.
For example, PepsiCo generated 23% organic revenue growth last quarter in its Latin America Foods division. And, operating profit in the Frito-Lay segment grew 7% in North America last quarter.
As a result, it's no surprise to see PepsiCo outperforming Coca-Cola. Shares of Pepsi have gained 12% in the past two years, while Coca-Cola stock is down 2% in that time.
PepsiCo: Better Together
PepsiCo was pressured last year by an activist investor, Nelson Peltz of Trian Fund Management, to separate its beverage unit from its food business. The reasoning was that each company could stand as an independent entity, and that the two businesses would collectively earn a higher valuation than they do presently.
But PepsiCo refused to do that, and management was very wise in keeping the company together. PepsiCo CEO Indra Nooyi believed that the company was better together, and it's clear she was right. PepsiCo enjoys tremendous scale and operates a lean distribution network as a single entity. Moreover, having both a leading food business and a major soda business allows PepsiCo to have leverage over grocers for optimal shelving space.
What It Means for Dividends

PepsiCo's outperformance over Coca-Cola is clear, and may continue going forward. To be fair, Coca-Cola has a number of brands outside of soda, including water, juices, and teas. Last year, three of the company's brands in these categories, Gold Peak tea, FUZE tea, and I LOHAS mineral water, each eclipsed $1 billion in retail sales. The problem is that these brands are still dwarfed by Coca-Cola's massive sparkling beverage unit.
Without higher-growth businesses to lead the way, Coca-Cola may have trouble growing earnings in future years. This may flow through the income statement, and result in low dividend growth as well.
As a result, investors may want to consider PepsiCo to be the better dividend stock.
Disclosure: I am long PEP
Collect Dividend Income Every Month! 
We've put together a simple calendar that pulls together all the market's best dividends into a single, easy-to-read document. One look, and you'll be able to set up a 12-month dividend stream for regular income every month.
Click here to see the full details.