Frankly, the deck has always been stacked against you.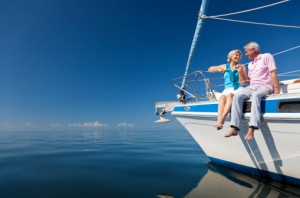 America's richest 0.1% are accessing "off Wall Street" investments that let them make money – no matter what's happening in the market.
Today I'd like to share these "underground wealth secrets" with you.
A recent study from the University of California, Berkeley found that the rich got much richer during and after the Great Recession of 2008 – 2009.
How was that possible?
Because the richest Americans don't just have a single source of income. And they don't have 100% of their assets invested in the stock market and their house.
Let's briefly dig into three of their top wealth secrets (click here ASAP for details).
Wealth Secret #1: Earn Income From Forbidden Wall Street Investments
Did you know that there are many ways to earn income – OFF Wall Street?
You probably focus on bonds and dividend stocks. And you are settling for 2% – 4% annual yields. Meanwhile, wealthy investors aren't satisfied with those tiny amounts. So, they take their capital elsewhere.
One little-known investment lets them collect 10% – 36% annual income. Plus, this investment is considered "ultra-safe" because it's backed up by hard assets.
Warren Buffett even said that this would be his No. 1 investment if he was just getting started. And you can start using this today.
Click here to get my exclusive video on Underground Secret #1.
Wealth Secret #2: Collect Monthly Rent Checks on Properties That You Do NOT Own

Franklin D. Roosevelt said, "Real estate is about the safest investment in the world."
That's why rich Americans build portfolios of multi-family homes and commercial properties.
Yet there's a good chance you are UNDER INVESTED in real estate. That's because buying a rental property requires a 20% – 30% down payment. Plus, it requires all the taxes, closing costs and maintenance expenses.
Yet you don't need to OWN a rental property to get the benefits.
That's because one little secret allows you to earn huge monthly income from properties you don't even own. And you could be earning $1,500 – $2,500 per month on each property!
Go here for details on Underground Secret #2.
Wealth Secret #3: Earn $1,704 – $10,512 per Month – With Just 5 Hours of Work
The stock market is a great place to invest for the long term.
Yet wealthy folks know that the easy way to build wealth quickly is in the PRIVATE market. And that's why they invest considerable sums in companies that are NOT trading on the NASDAQ or New York Stock Exchange (and I'm not talking about investing in a tiny local business).
Unfortunately, you probably have 100% of your equity investments in publicly traded stocks.
Did you know that YOU can easily buy a highly profitable business right now? And you could quickly start pulling in $1,704 – $10,512 in monthly income!
Don't worry. This unique type of business requires less than five hours of work per week. And that makes it perfect if you're already retired or looking for a simple way to earn lots of income with a little bit of work.
Go here for details on Underground Secret #3.
You'll discover all of this – and much more – inside my exclusive event . . .
The Underground Wealth Secrets Workshop
Frankly, I've never shared these forbidden wealth secrets with anyone else. And I'd like to invite you to gain instant access.
Yours in Wealth,
Ian Wyatt