Last week I wrote that many junior resource stocks are dirt cheap. Today I'll discuss two companies worth buying while shares are selling at relatively reduced prices. One of these companies is a development-stage company while the other just went into production and is now generating revenues.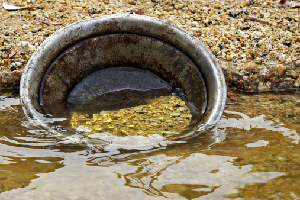 A couple of things related to buying junior exploration companies right now…
The entire junior mining sector has been underperforming. But this doesn't mean that all junior resource stocks will struggle forever. Exploration-stage companies that have a well-defined gold resource and a realistic plan to get into production within three years offer tremendous upside right now.
Also, companies that have just gone into production and continue to add ounces to their resource base through exploration, while keeping cash costs down on existing operations, are extremely attractive.
The implications of the above are pretty straightforward – a larger reserve base for an existing producer means more revenue, potentially without significant capital investment. This means a longer mine-life and theoretically more value for shareholders.
Why would we buy junior minors now? Because unlike many other potential investments, junior mining stocks can deliver gains of several hundred – and even several thousand – percent.
So let's get to two examples that exhibit the above characteristics. I've zeroed in on these two because I believe the market will ultimately reward them for "doing the right things."
The first is Aurizon Mines (NYSEAMEX: AZK).The company has a market cap of $780 million and is focused in Quebec, so it's in a very stable and mining-friendly location. The stock is trading about 35% off its late 2010 highs, more or less in-line with the entire junior resource sector.

A big plus for Aurizon is that it is actually producing, and profitable. In 2011 the company produced a record 163,845 ounces of gold at its Casa Berardi project. Even better, cash costs of $535 per ounce are well below those reported by many other producers.
Aurizon has done a good job adding to its reserve and resource base. According to company reports, gold reserves and resources have increased by 127% since 2004 to reach around six million ounces today.
This means the Casa Berardi project has at least another eight years of production. Another benefit – the mine is generating cash flow that helps to fund exploration at up to nine of the company's other projects (some are only partially owned).
For investors who want to buy an early-stage company with existing production and significant exploration potential, Aurizon should fit the bill.
The second company is Rainy River (RR.TO), (RRFFF.PK). It is a smaller, more speculative company that trades on the Toronto stock exchange and in the U.S. on the OTC market. Trading volume on the OTC market is a paltry 5,000 shares a day, so for this stock I'd recommend buying only if your broker can get you access to the Toronto-listed security.
The company is focused on its Rainy River Gold Project in southwestern Ontario, very close to the Minnesota border. The proposed project is significantly bigger than Aurizon's current mine. Rainy River expects to produce 329,000 ounces of gold and 497,000 ounces of silver a year for around 13 years.
The project is interesting because at $1200 gold, the proposed mine has a present value of just under $800 million. This goes up to more than $2 billion at today's gold price. So, with a market cap of just $450 million and estimated initial capital (to build the mine) of $681 million, there is a lot of upside potential.
The stock price has fallen hard over the past few months. This pattern is actually somewhat common with exploration-stage companies after the initial excitement of defining their gold resource abates. After a large sell-off, the next "normal" phase is a period of relatively flat performance followed by a gradual, then much bigger, increase in share price as the company builds a mine and enters production.
The investment tactic at this stage is to gradually average into the stock until it begins to move higher during the ramp up to production. Naturally this requires conviction and patience. If you have both, take a look at Rainy River.
Both of these stocks have additional upside potential from ongoing exploration activities. And of course both are exposed to the downside risks inherent in the mining industry. However, I believe these are two stocks that investors can begin averaging into in the near term and ultimately be well rewarded over the long haul.