Gold prices have been frustratingly stagnant this year. But history tells us they're about to go on a serious run.
Since 1981, gold's biggest returns always occur from September through November.
September and November are the only two months that have produced consistent gold rallies over the past three decades. September leads the way, with an average return of 2.2%. November isn't far behind, with gold prices up an average of 1.8% a year.
Just look at some of the moves gold prices have made in the autumn months over the past five years:
September – November 2007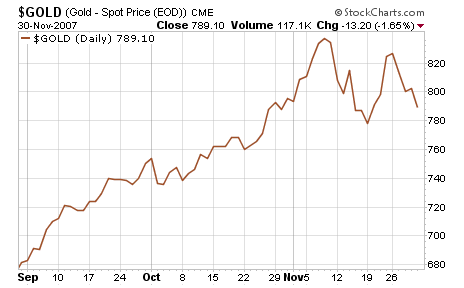 September – November 2009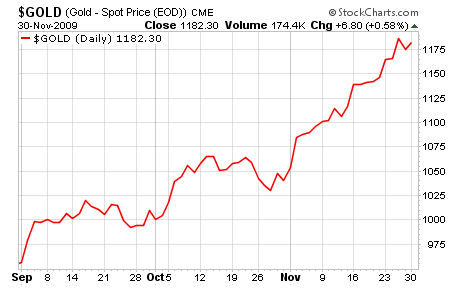 September – November 2010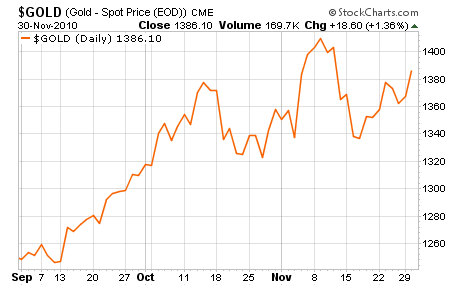 Average return during those three years? 17.3 percent.
Even when you factor in 2008 and 2011, when the price of gold dropped slightly from September through November, the average gain over the past five autumns is 9.2%.
True, that means gold has dropped in two of the last five autumns. But let's put those drops in their proper context.
Entering last fall, gold prices were near their all-time high of roughly $1,900 an ounce. The yellow metal had already gained an astonishing 33% over the first eight months of 2011. Once September arrived, it was due for a correction.
The story was somewhat similar in 2008.
Through mid-July that year, gold prices were up about 17%. Then the beginnings of the global financial crisis took hold, and everything – including gold – fell off a cliff.
Yes, the price of gold declined about 1.8% from September through November of that year. But that drop-off was mild compared to the nosedive stocks took. The S&P 500 lost almost one-third of its value that autumn. By comparison, gold was a safe haven.
Conversely, when gold made big September-November moves in recent years, it came after modest gains over the year's first eight months. On average, the three-month gains gold made in the autumns of '07, '09 and '10 nearly doubled its returns from the first eight months of their respective years.
This year – barring another global meltdown – gold is again well positioned to make a big move.
Despite a recent run, gold has gained little more than 3% this year. Considering the price of gold has more than quadrupled over the past decade, that's a pretty modest move.
As a certain Resource Prospector has been preaching for months, gold is headed above $2,000. It's just a matter of when. With prices back above $1,600 an ounce as of this writing, it might only take a few more big pushes to get there.
If history is any guide, the first of those big pushes is about to begin. Invest accordingly.