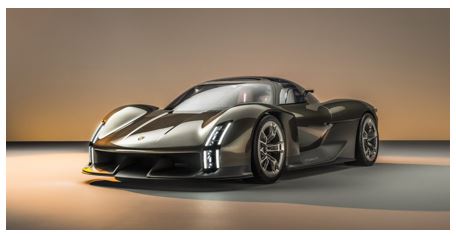 Porsche has unveiled the Mission X…
A new EV concept designed to be the fastest road-legal vehicle ever to do a lap around the famous Nürburgring racetrack.
But this is yet another automaker playing catch up in the EV race.
A race that Elon Musk is not only winning by leaps and bounds…
But that he will probably continue to do so by implementing THIS.
Go here now for urgent details.
Last Thursday…
Porsche celebrated its 75th anniversary of making sports cars.
At the event, the automaker unveiled its new electric hypercar concept.
The name of the car is Mission X – and it will look like this: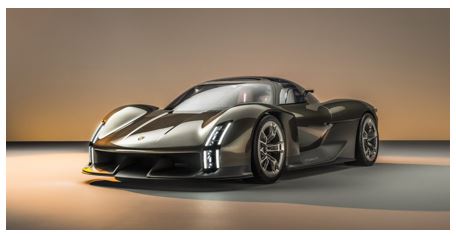 The new EV has an "ultra-high performance, electric powertrain."
And one of its main goals is to beat the Tesla Model S Plaid at Nürburgring Nordschleife, a famous and incredibly difficult racetrack.
The track has been the battleground of a rivalry that started in 2019…
… where Porsche and Tesla have locked horns to see whose EV is the fastest around the track.
And while Porsche has managed to beat Tesla last year…
Tesla reclaimed the EV lap record a few days ago with a whopping eight-second difference.
Frankly, it wouldn't surprise me if this is part of Elon Musk's new Master Plan 3.0.
After all, he wants Tesla to continue to be the undisputed leader in the EV race.
Meanwhile, there's a group of undiscovered stocks that could surge dramatically very soon BECAUSE of Musk's new Master Plan.
See, Tesla wants to produce 20 million EVs per year…
And one thing that Tesla needs is batteries to reach that goal.
That's why the automaker is already sparking a massive battery metal "land grab"…
… and why every automaker including Tesla, Ford, General Motors, Volkswagen and Toyota are rushing to secure critical partnerships to produce millions of batteries.
They're signing deals with undiscovered stocks.
And the size of these deals is massive:
$186 million deal to acquire 80,000 pounds of cobalt per year
$1.7 billion agreement to buy nickel from a midwestern mining stock
$5.1 billion agreement to buy lithium from an Australian company
Dozens of new deals could be announced in the coming weeks.
And once they're announced – shares can quickly jump 132%… 548%… 614%.
In fact, that's how much some stocks have jumped after an announcement.
As always, investors who act BEFORE these deals hit the news are the ones who have the chance of the biggest gains. The question is…
What's the NEXT stock inking a billion-dollar deal?