Tesla (NASDAQ: TSLA) recently unveiled Dojo…
A state-of-the-art AI supercomputer valued at $300 million.
Could the automaker become a major player in the field of AI?
Go here for my top 3 hidden AI stocks to BUY NOW.
Tesla's supercomputer will enable the automaker to process a MOUNTAIN of data from its cars to develop and improve Full Self Driving (FSD).
The technology will help Tesla deliver new features and improve current ones like:
Recognize traffic lights
Understand road signs
Change lanes automatically
Park the car automatically
Drive autonomously on roads without a human driver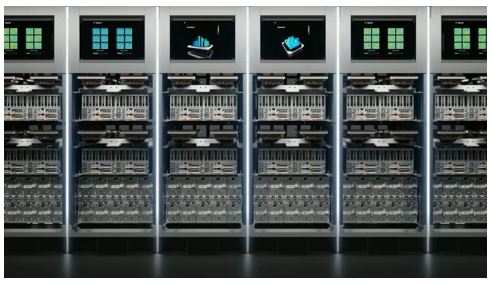 According to Oppenheimer analyst Rich Schafer…
The computing cluster is "more powerful than the world's 3rd highest-performing supercomputer" and will use 10,000 Nvidia (NASDAQ: NVDA) H100 GPUs.
Schafer also revealed that the automaker plans to allocate +$2 billion towards AI training in both 2023 and 2024.
All this not only points out just how committed Tesla is to AI…
But it also signals how it could become a major player in the AI industry.
As an investor, you could simply buy Tesla or Nvidia.
But these two stocks are already up 138% and 240% this year respectively.
So you've likely missed out on the big gains.
Yet a small group of undiscovered tech stocks are now ready to takeoff.
These "pure-play" AI stocks are 100% focused on AI.
And based on my research, early investors could bank as much as 874%.
To discover why you could turn $5k into $43,700 with them…
Simply click here for details on these undiscovered AI plays.
Yours in Wealth,
Ian Wyatt