In case you haven't heard, Apple (Nasdaq: AAPL) will finally pay a dividend.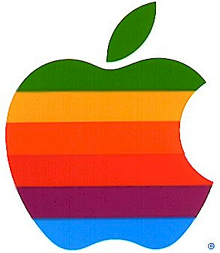 General sentiment is that an Apple dividend was long overdue. The company has been sitting on a Mount Everest-sized stockpile of cash, including a near-record $13.1 billion in profits last quarter. Really, Apple had been hoarding cash since it went public 32 years ago.
But not any longer. The tech mega-giant announced last month that it expects to initiate a quarterly dividend of $2.65 per share starting in its fiscal fourth quarter, which begins in July. That amounts to only a 1.7% yield at Apple's current stock price. But the real takeaway is that Apple realized, even in the midst of overwhelming demand for its stock, that it could no longer afford not to pay a dividend.
Dividend stocks were the best performing stocks on the market in 2011. The top 100 stocks on the S&P 500 index by dividend yield were up an average of 3.7% before factoring in their dividend payouts. S&P 500 companies that paid dividends in 2011 saw their stocks rise an average of 1.5%; non-payers fell by an average of 7.5%.
With 10-year Treasury bonds approaching their lowest level since the late 1970s and once-reliable income investments such as CDs and money-market accounts no longer yielding much now that the Federal Reserve has decided to keep interest rates near zero through late 2014, income investors are instead turning their attention to dividend stocks. Apple spotted this trend and decided to change a policy of not paying dividends that had been in place for more than three decades.
Now that Apple offers a dividend, the pressure is on other big-name, cash-rich companies to do the same. Tech companies in particular will feel the pinch now that the industry leader has joined the dividend fray.
Here are three large-cap stocks that appear especially well positioned to start paying a dividend:
Google (Nasdaq: GOOG)
Market Cap: $210 billion
Stock Price: $633.76
Total Cash: $43.3 billion
Even with Apple's recent run, Google is still the richest tech stock that doesn't offer a dividend. Through the end of 2011, Google had more than $43 billion in cash and cash equivalents on hand. At present, it's the only tech company with a market cap over $100 billion that doesn't offer a dividend.
True, tech stocks are notorious for not paying dividends. But now that Apple will pay one, the dividend spotlight shifts to Google as one of Apple's chief rivals. Will Google cave to that pressure? It's possible, but may not be imminent. For one, Google has a $6.2 billion debt load. Plus, Google's $12.5 billion bid to buy Motorola Mobility (NYSE: MMI) is still on hold; once it's finalized, that's another big-ticket item that will eat into Google's considerable coffers.
So while the short-term prospects for a Google dividend – and an attempt to keep pace with Apple – may not look so promising, the company should have the resources to offer one in the long term. With net profits growing by an average of 23% since the recession, Google has had no problem generating income.
Once the Motorola deal is complete and the company pays off some of its debt, perhaps then the path will be clearer for Google to offer a dividend.


Amazon (Nasdaq: AMZN)
Market Cap: $90 billion
Stock Price: $192.51
Total Cash: $9.6 billion
Along with Google, Amazon is the only other non-dividend payer among the 10 largest technology companies. To be fair, Amazon isn't Google. Its $9.6 billion in cash is less than a quarter of the money Google has on hand. But Amazon also has a lot less debt ($1.8 billion) and has no major acquisitions in the hopper – at least not yet.
Still, a profit margin of a mere 1.3% suggests that Amazon might not yet be financially stable enough to give some of its excess cash back to its shareholders. Plus, net income declined in 2011 – a trend Amazon likely wants to reverse before it starts paying a dividend.
eBay (Nasdaq: EBAY)
Market Cap: $47 billion
Stock Price: $35.56
Total Cash: $5.9 billion
There's no particular reason why this online auction giant doesn't offer a dividend. The company has plenty of cash, has been growing its quarterly earnings at a torrid 254% clip thanks largely to its burgeoning PayPal division, and boasts a very healthy profit margin of nearly 28%. It's not that eBay is unwilling to spend. The company authorized a $2 billion share buyback in late 2010.
The stock is off to a fast start in 2012, having risen more than 20% year-to-date. But at $35.56 per share, eBay shares are worth exactly what they were at this time eight years ago.
To make real progress in the market, eBay needs to give investors more of an incentive to buy its stock. Dividends are what attract investors these days. Even Apple finally realized that – and no company is hipper than Apple.
Perhaps now that the biggest, hippest tech stock in the world offers a dividend, eBay, Amazon and Google will feel the pressure to follow suit – or risk being labeled a stock-market square.