According to a Wall Street analyst…
Stocks could crater 25% if the Fed carries on raising rates.
But even if they do, the Fed raising rates is also creating a once-in-a-lifetime opportunity to earn HUGE income.
That's why I'm sharing this counterintuitive income blueprint.
To discover how it could help you see $1,000… $2,000… and even $5,000 effortlessly flowing into your account every month…
Simply click here for instructions (it's FREE).
Troy Gayeski is the chief market strategist at FS Investments.
And in a new interview with Yahoo Finance, he said:
"There's probably only 3% to 5% more upside left in this rally as it runs out of air or support, and there's potentially as much as 20% to even 25% downside from here as the Fed continues to hike."
He also said there's a 70-80% chance of a recession before the end of 2023.
But strategists have been warning of a recession in Q1… then Q2… then Q3…
So their predictions should be taken with a grain of salt.
Most importantly though…
Fed officials have signaled rates are likely to remain higher for longer.
And this is creating a fantastic opportunity for YOU.
Why? Simple…
Higher rates mean higher income from every investment.
Meaning, you can buy high-yield income investments at a cheap valuation – creating an almost perfect set up for huge profits in the coming months for you.
This gives you the power to make money in two ways:
Earn high yields on your cash investment today, and…
Capitalize with long-term capital gains as asset prices rise
And that's why I'm doing two very important things right now.
The first one is looking to BUY income plays that are paying big, fat and even monthly yields of up to 15% (with the potential for another 20% – 30% in capital gains)…
… while also taking advantage of massive, 1-day payouts of up to 45%.
And the second one is sharing my passive income strategy with subscribers just like you in a FREE presentation.
In it, you'll discover:
The best high-yield funds that pay +10% income (and a trade at a huge discount)
How you could earn 20% in real estate – WITHOUT buying REITs
How you could collect a +45% dividend in just 1 day (enough to turn a $5k investment into a one-day pay-out of $4,501)
So, if you'd like to turn your portfolio into a cash-flowing machine…
Simply go here to watch it while it's still online (again, it's 100% FREE).
Barron's: The Market is FULL of Income Opportunities
For the entirety of 2023…
I've been saying that we're in one of the BEST income-generating environments in over 40 years.
And now Barron's seems to also share my view.
In a new interview a Barron's editor had with Fox Business…
They talked about how for years it was almost IMPOSSIBLE to find a decent yield – but that now the market is chock full of income opportunities.
With many income-oriented parts of the market offering very attractive yields.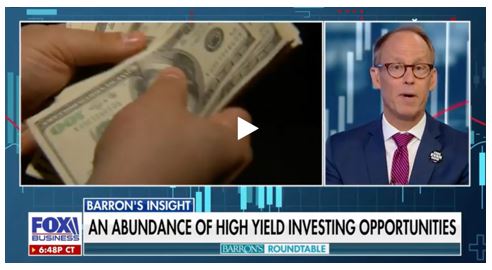 But here's the problem.
They were talking about dividend yields of 3%… 5%… and 9%.
Which is not bad per se…
But small compared to the 10%… 15%… and even 20% Shadow Funds can offer you.
Shadow Funds are a little-known type of fund that has quietly been making a few sharp investors much wealthier when there's uncertainty in the market…
… with yields of 10%… 15%… and even 20%.
That's why people like Bill Ackman and Warren Buffett use them to grow their income and wealth in uneasy times.
Surprisingly, 91% of investors are completely unaware of them.
And even fewer understand the advantages versus other investments.
To discover how they could help you earn an extra $2,000 per month…
Simply click here ASAP for urgent details.
Americans struggle to pay rent in 2023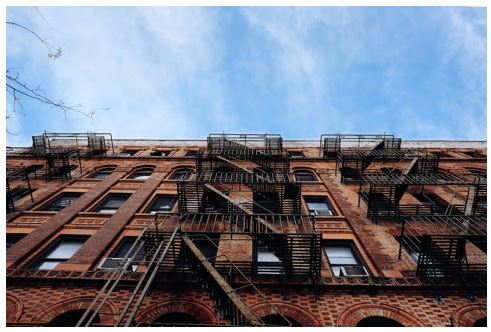 A record number of Americans are REALLY struggling to pay their rent.
In fact, according to Yahoo Finance…
21.6 million renters are paying over 30% of their income toward rent – and they said the reason may have to do with an increase in luxury apartment construction.
I'm surprised they didn't mention how the massive money printing and the inflation that it brought didn't have anything to do with Americans struggling to pay rent.
But the data says that 49% of renters are now cost-burdened by renting a home.
And what that means is that about 22% of Americans are paying 30% or more of their income. What's worse…
Almost 12 million are paying more than 50% of their income.
And who can blame them?
Even if they're living below their means, the truth is rent is crazy in many places nowadays.
It's one of the reasons why I'm sharing this Income for Life blueprint.
Because it gives any investor the chance start creating a new source of income of $5k per month.
How?
With what I call The Passive Income Triple Play: 3 types of cash flow generating investments that could increase your passive income 10X almost immediately.
If you want to see how it could make you $4,501 in instant income starting today…
Simply click here for complete access (it's free).