Utilities stocks serve virtually the same purpose for investors that the utility companies themselves serve for their customers: provide a reliable, necessary service that doesn't change much from year to year.
Utilities stocks are the most consistent performers on the market regardless of market conditions. They are the evergreens of the stock market.
2011 was clear evidence of that. In a year when volatility reached a fever pitch and the S&P 500 was basically flat for the year, utilities stocks made big gains. Among dividend-paying stocks listed on the S&P, utilities stocks were the best-performing sector, producing average returns of 9.7%. Better yet, utilities stocks were among the most generous dividend payers.
Utilities stocks paid an average dividend yield of 4.1% in 2011, second only to telecommunications stocks on the S&P 500. While they may not have the same growth potential that fast-rising tech stocks can sometimes offer, utilities stocks have the high yields and low betas that defensive investors crave.  Even in the harshest conditions, utilities stocks can thrive.
Though the first two months of 2012 have been less volatile, low volume suggests that fear remains. The average investor is seeking safety, reliability and a little bit of income to boot. Given how well the sector performed last year, it's clear that many investors are flocking to utilities stocks in search of both safety and high yields.
Here are four utilities stocks that currently offer some of the highest yields in a sector known for its hefty dividends: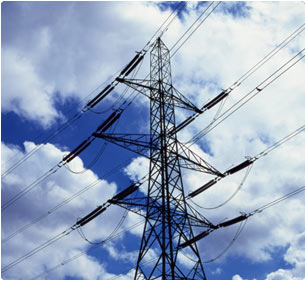 Atlantic Power (NYSE: AT)
Market Cap: $1.64 billion
Dividend Yield: 7.9%
Annual Dividend (per share): $1.15
Atlantic Power is the quintessential boring utility stock. It's a power generation and infrastructure company that sells electricity to large commercial customers in the U.S. and Canada. The company also has a majority stake in Rollcast Energy, a biomass power plant developer. Yawn.
What is exciting about Atlantic Power, however, is its generous and steady dividend. The company's annual dividend of $1.15, which is paid in monthly installments, is 14% higher than it was seven years ago.
With a yield of close to 8%, Atlantic Power is among the highest-yielding utilities stocks, and should be for quite some time. The company's recent purchase of a wind power plant in Oklahoma could increase production by as much as 14%. That should keep the company growing, and allow Atlantic Power to remain one of the highest-yielding stocks in the industry.
Suburban Propane (NYSE: SPH)
Market Cap: $1.56 billion
Dividend Yield: 7.7%
Annual Dividend: $3.41
As I wrote last week, energy stocks are thriving as the price of oil continues to go through the roof. Suburban Propane is the type of company that is riding oil's high-priced coattails. The company specializes in distributing fuel oil, refined oil and propane. It has increased its dividend for 13 straight years, with the current yield close to 8%. As oil becomes more and more expensive, Suburban Propane is in prime position to continue growing. A 14th straight year of dividend increases is well within reach.
Exelon (NYSE: EXC)
Market Cap: $25.9 billion
Dividend Yield: 5.4%
Annual Dividend: $2.10
One of the nation's largest energy companies just became a lot bigger after its merger with natural-gas and power supplier Constellation Energy (NYSE: CEG). That bodes well for the company's already generous dividend. The expanding company already bumped up its yield from 4.8% to 5.4% this year even before the benefits of the recently completed merger kick in. With a moderate payout ratio of 56% at the moment, it stands to reason that Exelon is likely to ramp up its dividend even further post-merger. Its dividends have grown 6% over the last five years. Look for that trend to continue now that Exelon has become the largest power generator and second-largest residential electricity and gas provider in the U.S.
Pepco (NYSE: POM)
Market Cap: $4.45 billion
Dividend Yield: 5.5%
Annual Dividend: $1.08
This Washington, D.C.-area electricity provider has seen its stock rise more than 5% in the last year. Trading at just six times operating cash flow and 3% more than its book value, Pepco's stock still has plenty of room for improvement. With a dividend yield that has consistently been more than 5% for the last three years, Pepco's standing as a high-yielding dividend stock should be sustainable.
Utilities stocks aren't sexy. Even the word "utilities" is boring. In the real world, the word is typically associated with paying the electric, water or gas bill.
But what utilities stocks lack in sex appeal they make up for in reliability. Like paying a gas bill, investing in a utilities stock doesn't immediately inspire a whole lot of excitement. But when those dividend checks roll in every few months, it can have the same soothing effect of a hot furnace in the dead of winter.
Organize Your Dividends With One Step
Do you know when your next dividend stock pays out? Do you know when the dividend stock you want to buy more of pays out – and how much? We've put together a simple calendar that highlights many of the market's best dividends into one easy to scan document. Read it once, and you'll see how to set up a 12 month dividend stream to ensure income all year long. Click here to see the full details of the Dividend Calendar.