I probably don't have to tell you that Super Bowl XLVI is this Sunday. What you may not know, however, is that there's a lot more on the line than Tom Brady's place in NFL history, Eli Manning's status as an elite quarterback, and Madonna's relevance as a pop icon.
Even if you're not a football fan, you should care about the game if you're an investor. The Super Bowl is to stocks what the groundhog is to winter – a telling, if logically nonsensical, indicator of what's going to happen next.
Why? Because of a phenomenon known as the Super Bowl Stock Market Predictor.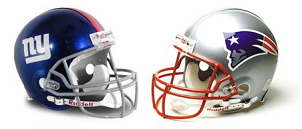 Here's how it works: If the Super Bowl winner is an original NFL (National Football League) team, then U.S. stocks will rise that year. If the Super Bowl winner is a former AFL (American Football League) team, stocks will fall that year.
The accuracy of this seemingly meaningless theory is astonishing: In the 45-year history of the game, the Super Bowl winner has correctly predicted whether the stock market will go up or down 81% of the time. Of the first 31 Super Bowls played, from 1967 to 1997, the Super Bowl Stock Market Predictor missed the mark only three times. The theory has been right each of the last three years.
So what does that mean for this year's Super Bowl? It means all investors should be rooting for the New York Giants. Big Blue is an original NFL franchise, having joined the league in 1925. Their opponents on Sunday, however, are the New England Patriots – one of 10 current NFL teams that came over from the AFL after the two leagues merged in 1970. History tells us that if the Patriots win, U.S. stocks will fall in 2012. That may leave some of you New England investors feeling torn.
Still, as accurate as the Super Bowl Stock Market Predictor has been over the years, the theory isn't foolproof. It's been wrong 19% of the time, including four years in a row from 1998 to 2001. Further complicating the theory this year is the two teams involved. Of the eight Super Bowl winners that have failed to correlate with how stocks will perform that year, two of them have been the Giants and Patriots.

In fact, the only previous Super Bowl showdown between these teams produced the most recent outlier to the market predictor theory. In 2008, the upstart Giants famously ruined the Patriots' perfect season with a 17-14 victory in Super Bowl XLII. But despite an original NFL team winning the game, 2008 was a disastrous year for stocks with the Dow plummeting 34% as America fell into a deep recession.
The Patriots also veered off-script back in 2004. That year the Patriots won their second of three Super Bowls in a four-year span, beating the Carolina Panthers 32-29. With a former AFL team winning the game, it should have meant bad news for investors, right? Wrong. That year stocks climbed 3.1%, much to investors' collective delight.
The Patriots' other two Super Bowl wins in the last decade didn't go so well for investors. When New England won it all in 2002 and 2005, the Super Bowl Stock Market Predictor was dead on. The Dow declined 16.8% in 2002 and dropped 0.6% in 2005. So, by and large, Patriots Super Bowl wins have been bad for stocks.
This whole theory, of course, should be taken with a couple spoonfuls of salt. I can't seriously make an investment recommendation based on the flight, runs, or lucky bounces of a pigskin. But you have to admit the correlation is pretty uncanny.
Washington & Lee University finance professor George Kester says there's more to the Super Bowl Stock Market Predictor than you might think. Kester authored a study on the theory back in 2010, and his findings have since been featured in The Wall Street Journal. Though he may have been covering up a smile when he said it, Kester thinks the link between stocks and Super Bowl winners isn't necessarily just dumb luck.
"My very tongue-in-cheek explanation for this phenomenon is based on the first time that a team from the old AFL won, which was Super Bowl III in 1969, when the upstart New York Jets and quarterback 'Broadway' Joe Namath stunned the heavily favored Baltimore Colts," Kester once told the Washington & Lee website. "Investors thought the Jets' upset victory meant there must be something amiss in America and it was time to sell, and that's been built into the American psyche ever since."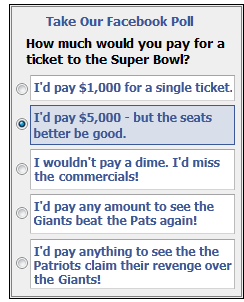 Things are different now. The Patriots are favored to win on Sunday, just as they were favored to beat the Giants in Super Bowl XLII. Nothing about a Patriots win would seem "amiss." If stocks tank this year, it won't be because the American psyche was thrown for a loop by Tom Brady's Hall of Fame throwing arm or Bill Belichick's coaching brilliance. Sovereign debt issues in the Eurozone and the sluggish U.S. economy will be more to blame for stocks falling than the Patriots.
The real stock market winners this Super Bowl Sunday will be the companies that buy the most ad space or run the catchiest commercials. Usual suspects such as Anheuser-Busch InBev NV (NYSE:BUD), Coca-Cola (NYSE:KO) and E-Trade (Nasdaq:ETFC) – companies that have been producing clever Super Bowl ads for years – have the most to gain from Sunday's game. If people like their ads, they might be more inclined to buy their products, thus driving up earnings and – eventually – their stock prices.
If you're a realist, you might want to buy stock in one of those companies now.
If you're superstitious? Well, then Go Giants!