While most investors were looking for ways to benefit from silver's meteoric
31% rise so far this year, another group of commodities have stolen the
show.
That's according to a headline article in The Wall Street Journal
this morning, the "Farm Belt Bounces Back."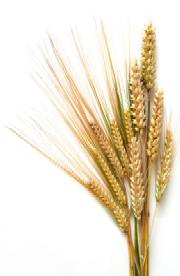 The headline refers to a
huge year-over-year gain across the board in agriculture prices.
Corn prices are up 61% so far this year.
Cotton prices are 86% higher than they were this time last year.
Wheat prices are up 50% in just the last few months.
The good news is, even with all of these gains, agriculture commodity prices
still haven't scratched their way back to the old highs of 2008.
Much of the demand comes from overseas, as according to The Wall Street
Journal article, "Asian economies are growing roughly three times as
fast as the U.S. and their demand is bolstering American farmers across the
board."
That's a huge shift from business as usual over the past three decades, as
cheap Asian labor sent huge amounts of goods to the United States. Now the
shoe is on the other foot and American agriculture investors are getting rich
at the expense of Asian consumers.
To help take advantage of this huge trend, Ian Wyatt, the President and CEO
of Wyatt Investment Research, recently put together a full write-up
on three ways to benefit from higher commodity prices, including
agriculture.