New AI Trading Bot Delivers 125% Profits in 24 Days
Today is your chance to start earning 72%… 81%… and even 125% in just a few short days. It's now possible using this brand-new AI Trading Bot.
Simply click here for urgent details and the next trade.
Last week Elon Musk warned again about the dangers of AI.
Then this week he revealed his own AI called 'Grok.'
Musk is no doubt a brilliant man – but his warnings about AI sound more and more like "please pause while my company catches up."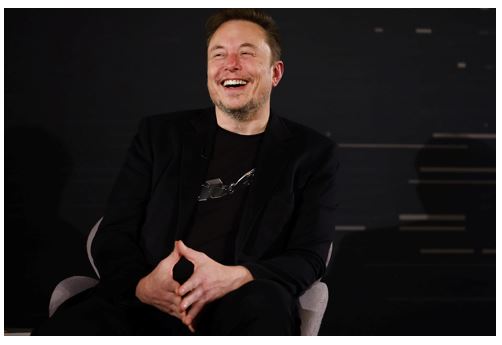 Last year…
OpenAI opened ChatGPT to the public and it became the fastest-growing app ever.
But Elon Musk was FURIOUS about that.
Why?
Well, Musk co-founded OpenAI before leaving the company almost a decade ago.
And one month after seeing ChatGPT's meteoric rise…
He BLOCKED OpenAI's access to Twitter's data.
Since then, he's also been very critical about AI.
He signed an open letter that called for a pause on AI development…
He criticized ChatGPT saying that there's a "danger of training AI to be woke"…
And now he seems to want to compete against his old organization head-on with Grok.
Musk and his AI startup xAI released Grok last Saturday.
Its powering engine was evaluated in several academic tests in math and coding, and it performed better than ChatGPT-3.5 in all tests, according to xAI.
But that's not ChatGPT's most advanced version.
You got the paid version called ChatGPT4…
And you now also have the brand-new GPT-4 Turbo.
Did you know that you can use predictive Artificial Intelligence to find winning stock trades – with 85% accuracy? And these trades are already delivering quick profits of 72%… 81%… and even 125%!
Frankly, Musk's criticisms about AI are getting less credible by the day.
It was just eight months ago that he co-signed a letter demanding a pause on AI models, while at the same time developing his own AI.
He also criticized OpenAI by saying that it was created "as an open source (which is why I named it OpenAI), non-profit company to serve as a counterweight to Google"…
But that now "it has become a closed source, maximum-profit company."
Yet Grok will be accessible on X (formerly Twitter) Premium Plus at $16 per month.
No matter what Musk's true AI plans are…
The truth is that AI has a MASSIVE potential for contributing to many fields and society as a whole.
Your New AI Trading Agent – This Week's Trades
Are you ready to start winning +85% of your trades?
Our new predictive AI Trading Agent lets you spot the next big winning trades – letting you bank profits of 72%… 81%… and even 125%.
Simply click here for instant access and the next trades.
Yours in Wealth,
Ian Wyatt