Shares of Apple (Nasdaq: AAPL) continued their bullish (and unbelievable) rally yesterday. Apple is now once again at a new high of $535.41 and carries a market cap of $499 billion. Shares of Apple have also rallied 49 days without a decent three day pullback.
The rise from Apple has been incredible. It is rare to have large companies like Apple move so fast and in such a quick time.
Consider that Apple's market cap is $499 billion and that shares of AAPL trade at $535. Each point is worth about $1 billion.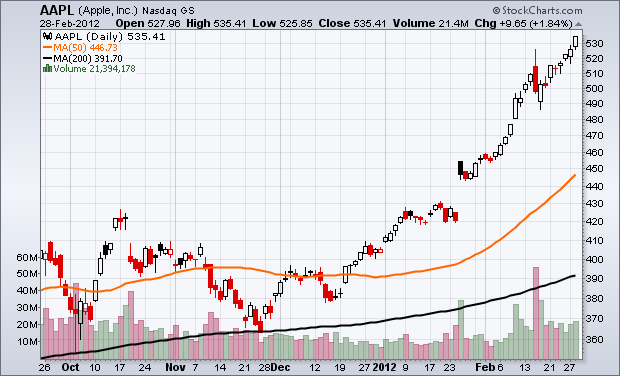 Over the course of AAPL's 49 day rally shares moved from $381 to $535 on the high side. This movement implies that AAPL has added $154 billion to its market cap. What's AAPL stock really worth?